Tiger Woods Claims His 5th US Masters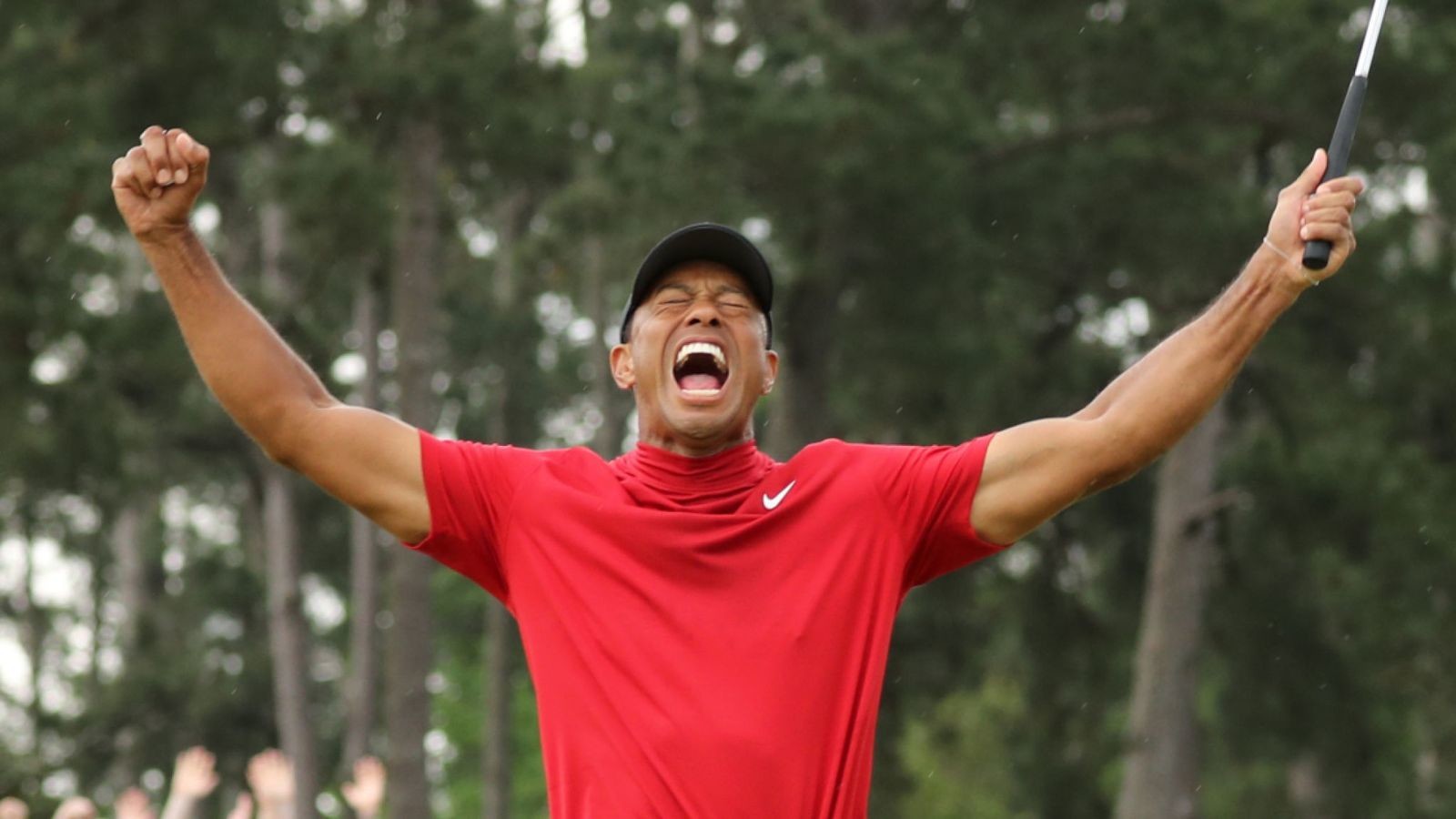 Tiger Woods has completed one of the greatest comebacks in sports history by winning the 2019 Masters, prompting emotional scenes.
Tiger Woods has done what many once thought impossible after the scandal and injuries that threatened his career — winning another major title by claiming a famous victory at the 83rd Masters, 14 years after he last wore the green jacket.
Ending an 11-year major drought, the 43-year-old American superstar — who underwent spinal fusion in 2017 fearing chronic back pain would deny him life's simple joys much less golf wins — seized his first major title since the 2008 US Open.
It started out looking as if Francesco Molinari was going to hold the line and his lead, then everything turned in a crazy 15 minutes at Amen Corner when four challengers hit in the water at the par-three 12th.
But that was far from the end of it. At one stage there were five co-leaders, at another point, Australia's Jason Day came from the clouds to be the early clubhouse leader.
Woods had birdied the par-five 15th hole to take a one-shot lead and stretched it to two strokes with a birdie at the par-three 16th as Molinari's challenge faced with double bogeys at 12 and 15.
At one stage Koepka had to stop and wait as fans all over the course erupted when Tiger's lead was extended.
Woods fired a final-round two-under par 70 to finish on 13-under 275 for a one-shot victory to capture a $2.07 million ($A2.89m) top prize and the green jacket symbolizing Masters supremacy.
An all-American trio of three-time major winner Brooks Koepka, world number two Dustin Johnson and Xander Schauffele shared second on 276.
Woods had gone nearly 11 years since he won his last major, 14 years since that green jacket was slipped over his red shirt but it was worth the wait and that could be seen by the scenes of raw emotion after sinking the winning putt.
He scooped up Charlie, 10, born a year after Woods won his 14th major at Torrey Pines in the 2008 US Open.
He hugged his mother and then his daughter Sam, 11, and everyone else in his camp that stood by him through a public divorce, an embarrassing DUI arrest from a concoction of painkillers and four back surgeries, the most recent one just two years ago to fuse his lower spine.
"WOOOOOOO!!!" Woods screamed as he headed for the scoring room with chants of "Tiger! Tiger! Tiger" echoing as loud as any of the roars on the back nine at Augusta National.
"It's overwhelming just because of what has transpired," Woods said. "I could barely walk. Couldn't sleep. Couldn't walk. Couldn't do anything.
"To have the opportunity to come back, it's one of the biggest wins I've ever had for sure." Winning a fifth Masters title, and his first since 2005, cemented a fairytale comeback to the pinnacle of golf for Woods, whose career imploded after a 2009 sex scandal and nagging knee and back injuries.
Former world No.1 Woods has moved to within three of Jack Nicklaus' all-time record 18 victories and one behind Sam Snead's record 82 US PGA Tour wins.