Caddies to be optional for 2020 LPGA season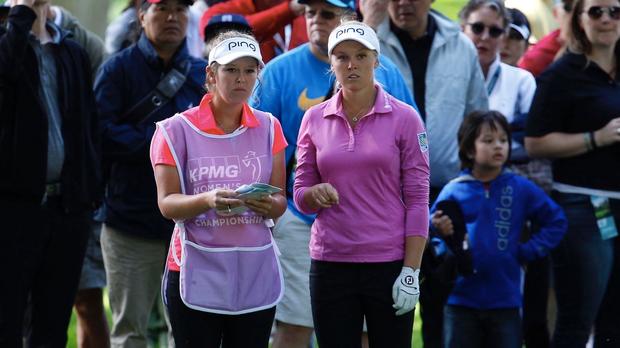 According to Randall Mell of Golf Channel on Thursday, caddies will be optional for the remainder of the 2020 LPGA season when women's golf returns from the coronavirus hiatus. The decision has been made in an attempt to have as few a people on the course as possible.
However, due to the fact that the LPGA ruling is optional, I still expect to see many players decide to have a caddy with them. Many times a caddy can be a major help to golfers, and not just a person who is carrying the bag. For many regular caddies on the LPGA and PGA Tours, the caddy acts as almost like a coach, and regularly gives players advice on how to read a particular putt, and what is the best golf club for players to use. Players that do not have their caddy with them could be at a serious disadvantage.
Many caddies also generate a significant amount of income in their regular role on the LPGA Tour, and might lose some of their wages by not being on the course this year. Third, carrying the golf bag around 18 holes can be considered a workout for players by itself, and by having a caddy with them, players can concentrate on their own individual game.
So even though the LPGA Tour is giving players the choice whether or not to have a caddy, I expect many of them will continue to use the caddy's services. The LPGA Tour is set to resume July 23 with the Marathon Classic in Sylavania, Ohio.