December 1, 2021, Wednesday
Bernhard Langer must be praised for his remarkable longevity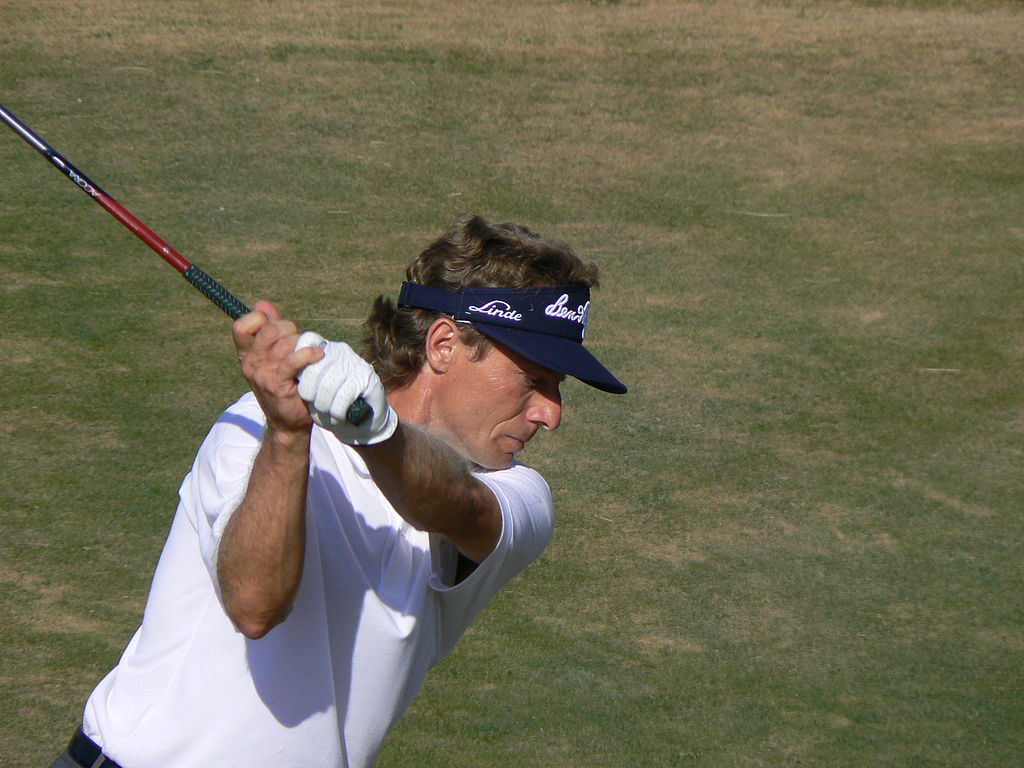 Throughout his legendary golf career, Germany's Bernard Langer was known for his flawless consistency with his mechanics. Despite only being 5'9″, 165 pounds, Langer would use remarkable poise and creativity in finding ways to get the golf ball into the hole 18 times for a particular round.
Yes, Langer is a two-time Masters champion, having won in Augusta in 1985 and 1993, but it has been his play over the last several years on the Champions Tour that deserves the highest praise. On the Champions Tour, he has won 42 times, including a record 11 major titles.
On Sunday, Langer made golf history. In winning the 2021 Dominion Energy Charity Classic from Richmond, Virginia, Langer became the oldest winner in PGA Tour Champions history at 64 years, one month, and 27 days according to the Associated Press. 
The previous record for the oldest winner in PGA Tour Champions history belonged to Scott Hoch of Raleigh, North Carolina. Hoch, at the age of 63 years, five months and four days, teamed up with Tom Pernice Jr. of Kansas City, Missouri, to win the 2019 Bass Pro Shop Legends of Golf event in Ridgedale, Missouri, Pernice Jr's home state.
---
---
On Sunday, Langer beat Doug Barron of Memphis, Tennessee in a playoff. Both Langer and Barron shot a four-round score of -14. On the playoff hole, Langer birdied the 18th hole in making history.
What might be surprising is the fact that Langer only won three times on the PGA Tour despite winning 42 times on the European Tour.  In addition to his two Masters titles, he won the 1985 Heritage Classic, a week after winning the Masters. Meanwhile, Langer continues to have success at Augusta. In 2020, Langer made the cut at the Masters by finishing tied for 29th. After the first round, Langer was even in contention, as he was only three strokes off the lead by recording a score of -4. 
---
Fill In The Form Below To Receive Our Golf News Straight To Your Email For FREE!