November 29, 2023, Wednesday
Celtics name Ime Udoka as new head coach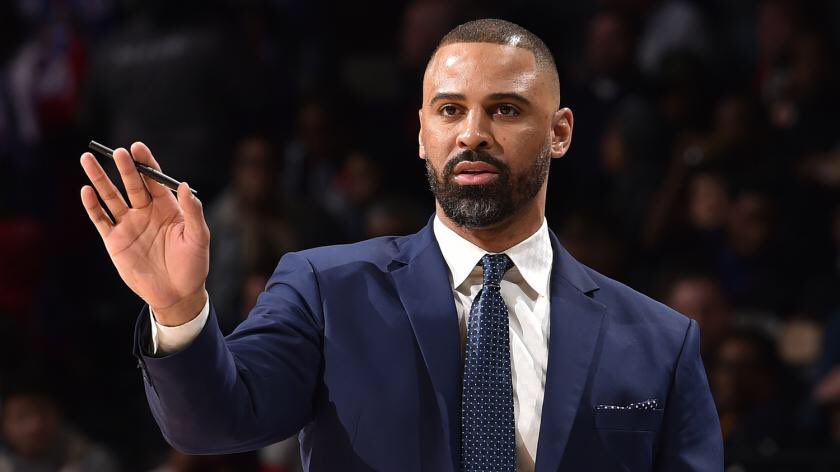 According to Edward Sutelan of The Sporting News, the Boston Celtics have named Ime Udoka of Portland, Oregon as their new head coach. The Celtics were in search of a new head coach because former Celtics legend Danny Ainge resigned as their current executive director of basketball operations on June 2, and their head coach at the time, Brad Stevens took over from Ainge's role.
As an assistant coach, Udoka has a wealth of experience at the National Basketball Association level. He was an assistant coach with the San Antonio Spurs from 2012 to 2019, the Philadelphia 76ers in 2019-20, and the Brooklyn Nets in 2020-21. While with the Spurs, Udoka won the NBA Finals in 2014. The Spurs beat the Miami Heat in five games.
Udoka, who is 43 years of age, played internationally for Nigeria, because his father was originally from the African nation, and Udoka also had Nigerian citizenship. He won the bronze medal with Nigeria at two African Basketball Championships–the first in 2005 in Algeria, and the second in 2011 in Madagascar.
---
---
As a player, Udoka played seven NBA seasons with the Los Angeles Lakers, New York Knicks, Portland Trail Blazers, Spurs, and Sacramento Kings from 2003 to 2011. He averaged 5.2 points per game, 2.9 rebounds per game, and one assist per game as a small forward. In 316 NBA regular season games Udoka averaged a .417 field goal percentage, a .356 three-point percentage, and a .705 free throw percentage.
Udoka has the distinction of having the middle name of Sunday, even though he was born on a Tuesday. Udoka's son Kez also has Sunday as his middle name.
---
Fill In The Form Below To Receive Our NBA News Straight To Your Email For FREE!