February 23, 2020, Sunday
Red Sox name Ron Roenicke interim manager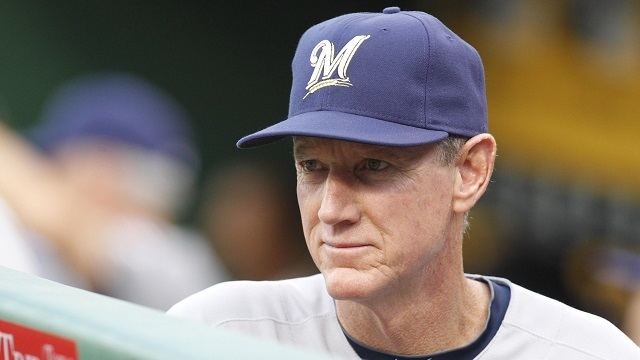 According to ESPN, the Boston Red Sox have named Ron Roenicke the interim manager for the 2020 Major League Baseball regular season. Roenicke only has the "interim" tag at the moment to his name because Major League Baseball is still investigating the Red Sox for how they used their video replay room during the 2018 World Series which they won. At the time, the Roenicke was the Red Sox bench coach.
The Red Sox are confident that Roenicke would not be implicated. An opening for Red Sox manager was made available when the Red Sox decided to fire manager Alex Cora on January 14 for his role in the Houston Astros sign stealing scandal during the 2017 Major League Baseball regular season. It would be interesting to see if Major League Baseball is trying to figure just how much Roenicke knew.
This will be Roenicke's second term as a Major League Baseball manager. The 63 year-old from Covina, California, also managed the Milwaukee Brewers from 2011 to 2015. In that time, Roenicke had a record of 342 wins and 331 losses. In his first year with the Brewers in 2011, Milwaukee won the National League Central and reached the National League Championship Series before losing to the St. Louis Cardinals.
As a player, Roenicke was an outfielder with the Los Angeles Dodgers, Seattle Mariners, San Diego Padres, San Francisco Giants, Philadelphia Phillies and Cincinnati Reds. From 1981 to 1988, he batted .238 with 17 home runs and 113 runs batted in.
It should also be noted that the Red Sox were fined for stealing signs using Apple watches during the 2017 season. At the time, John Farrell was the Red Sox manager. In 2017, the Red Sox won the American League East with a record of 93 wins and 69 losses, but then lost to the Astros ironically in the American League Divisional Series three games to one. Farrell was then fired by the Red Sox on October 11, 2017.
It is not known if the Apple Watch scandal was connected to Farrell's firing. What we do know is that Farrell had an excellent record of 432 wins and 378 losses in Boston, made the postseason three times and won the 2013 World Series.