September 26, 2020, Saturday
Dodgers trade with Angels regarding Joc Pederson no longer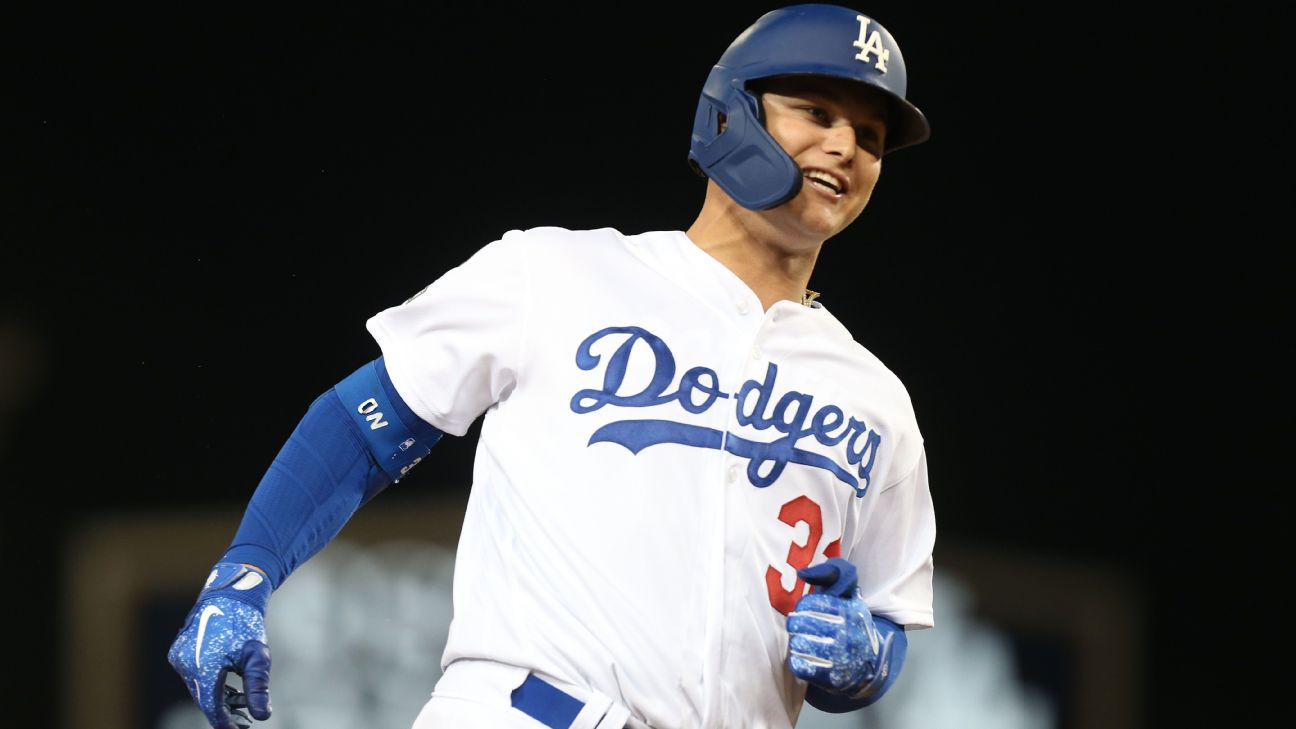 The trade between the Los Angeles Dodgers and Los Angeles Angels regarding outfielder Joc Pederson of Palo Alto, California has been cancelled according to Rogers Sportsnet. The trade was initially announced on February 5, but the Angels and Dodgers decided against making a deal and Pederson remains a member of the Dodgers.
Pederson batted .249 with 36 home runs and 74 runs batted in with the Dodgers in 2019 during 450 at bats. In 149 games and 514 plate appearances, Pederson scored 83 runs, collected 112 hits, 16 doubles, three triples, one stolen base, 50 walks, 242 total bases, two sacrifice flies, a .339 on base percentage and a .538 slugging percentage.
In 2019, Pederson had career highs in runs, hits, home runs, runs batted in, batting average, slugging percentage and total bases. An all-star with the Dodgers in 2015, Pederson made the mid-summer classic as a rookie. However, he only batted .210 that season in 151 games.
The other player projected to be in the trade was Angels infielder Luis Rengifo of Naguanagua, Venezuela. A second baseman and shortstop, Rengifo had his rookie season with the Angels and will not be joining the Dodgers in 2020 at this time. In 357 at bats, Rengifo batted .238 with seven home runs and 33 runs batted in with the Angels in 2019. During 108 games and 406 plate appearances, Rengifo scored 44 runs, had 85 hits, 18 doubles, three triples, two stolen bases, 40 walks, a .321 on base percentage, a .364 slugging percentage, 130 total bases, one sacrifice bunt and three sacrifice flies.
It will now be interesting to see how Pederson fits with the Dodgers and Rengifo fits with the Angels. Pederson is slated to be the fourth Dodgers outfielder in 2020, behind A.J. Pollock, Mookie Betts and Cody Bellinger. Meanwhile, Rengifo is slated to be a reserve second baseman behind Tommy La Stella and David Fletcher. It will also be interesting to see how long Pederson will be with the Dodgers and Rengifo is with the Angels, and if either of them were impacted mentally by not be traded.