February 23, 2020, Sunday
Could Mike Bolsinger be the first of many to sue the Astros?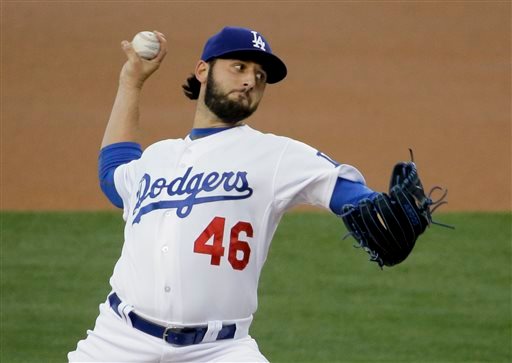 The chaos surrounding the Houston Astros stealing signs scandal is not over by a long shot. In many ways, it is just getting started. On Monday, former Major League Baseball pitcher Mike Bolsinger announced his plans to sue the Astros franchise according to CNN. He claims a poor performance in 2017 is the reason why his MLB career was cut short.
On August 4, 2017, Bolsinger came into the Blue Jays/Astros game as a reliever at Minute Maid Park. Bolsinger was asked to close out the fourth inning after the Astros had taken a 7-2 lead. Blue Jays relief pitcher Matt Dermody had just given up a three run home run to Alex Bregman and Bolsinger was coming into pitch with Josh Reddick on first base and two out.
However over the next eight batters, Bolsinger struggled mightily. Yuril Gurriel walked, Marwin Gonzalez homered, Carlos Beltran doubled, Brian McCann walked, Tyler White singled, Jake Marisnick singled and Derek Fisher walked before Bregman flew out. In the process, Bolsinger saw his season earned run average increase from 5.49 to 6.31. It would also be the last time he was on the mound for a Major League Baseball game. In four MLB seasons with the Arizona Diamondbacks, Los Angeles Dodgers and Blue Jays from 2014-2017, Bolsinger had a record of eight wins and 19 losses with an earned run average of 4.92.
Was the Houston Astros sign stealing scandal solely to blame for Bolsinger's struggles three years ago? I would say no. Heading into the game, Bolsinger was not that effective on the mound for the Blue Jays. He had a record of zero wins and three losses with an earned run average of 5.49. He also had poor performances earlier that season against the Atlanta Braves (five earned runs in 4 2/3 innings) and against the Detroit Tigers (seven hits and three earned runs in 3 2/3 innings). However, one cannot ignore that the Astros sign stealing scandal gave the hitters a clear advantage when facing Bolsinger, as they became aware of the pitches that were thrown to them. It will be interesting to see if more players take Bolsinger's lead.