September 22, 2020, Tuesday
Albert Pujols moves to fifth place in the MLB career home run list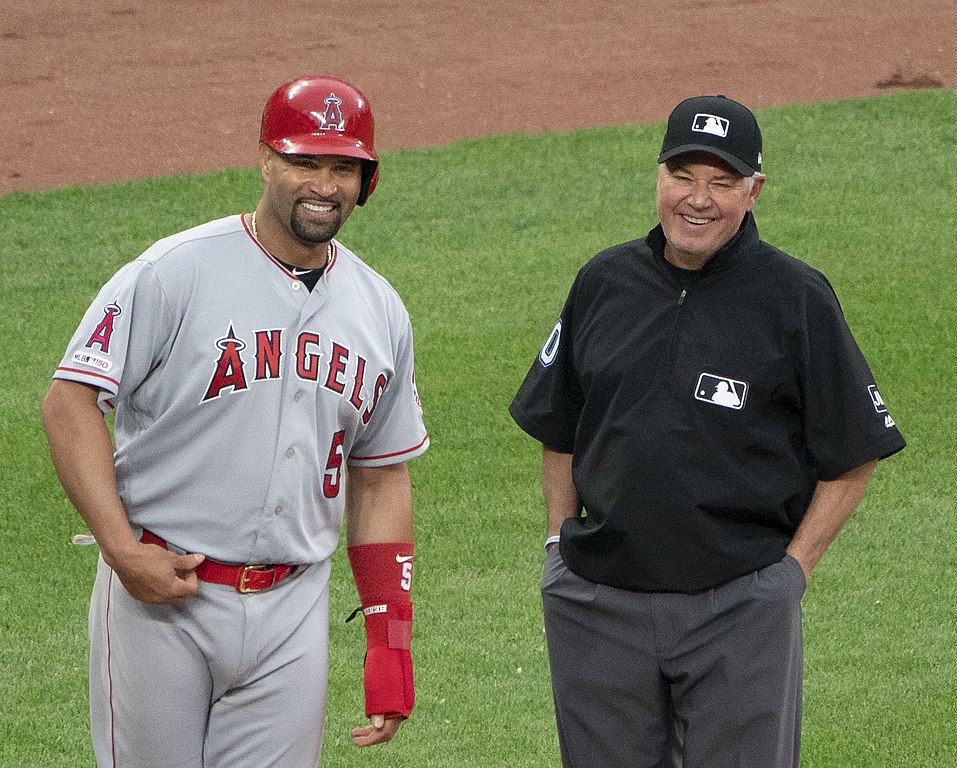 Albert Pujols has now tied Willie Mays for fifth place in the Major League Baseball career home run list with 660 according to ESPN on Sunday. Pujols accomplished the feat in a 5-3 Los Angeles Angels win over the Colorado Rockies at Coors Field.
Pujols hit the memorable home run in the eighth inning. With the Angels trailing the Rockies 3-2, Pujols hit a two-run home run which puy the Angels up 4-3 at the time. The home run also scored Anthony Rendon who got on base to lead off the inning via a walk. The home run came off of Rockies pitcher Carlos Estevez.
Barry Bonds is the all-time leader in home runs with 762. He is followed by Hank Aaron (755 home runs), Babe Ruth (714 home runs), and Alex Rodriguez (696 home runs).
Even though Pujols reached the top five in baseball's most notable individual statistical category on Sunday, it has been a disappointing season for the slugger at first base. He is only batting .237 and his home run on Sunday was only the fourth home run he has had all season long.
At age 40, the native of Santo Domingo, Dominican Republic, no longer has the consistency power with the bat he once did. During his prime with the St. Louis Cardinals, Pujols had 11 straight seasons from 2001 to 2011 with a minimum of 32 home runs. His career high for home runs in a season came in 2006 when he had 49 home runs.
---

---
Meanwhile, it has been a struggle for the Angels in 2020. They are currently in fourth place in the American League West with a record of 20 wins and 28 losses.
---
Fill In The Form Below To Receive Our MLB News Straight To Your Email For FREE!