What might a Donovan Mitchell trade look like?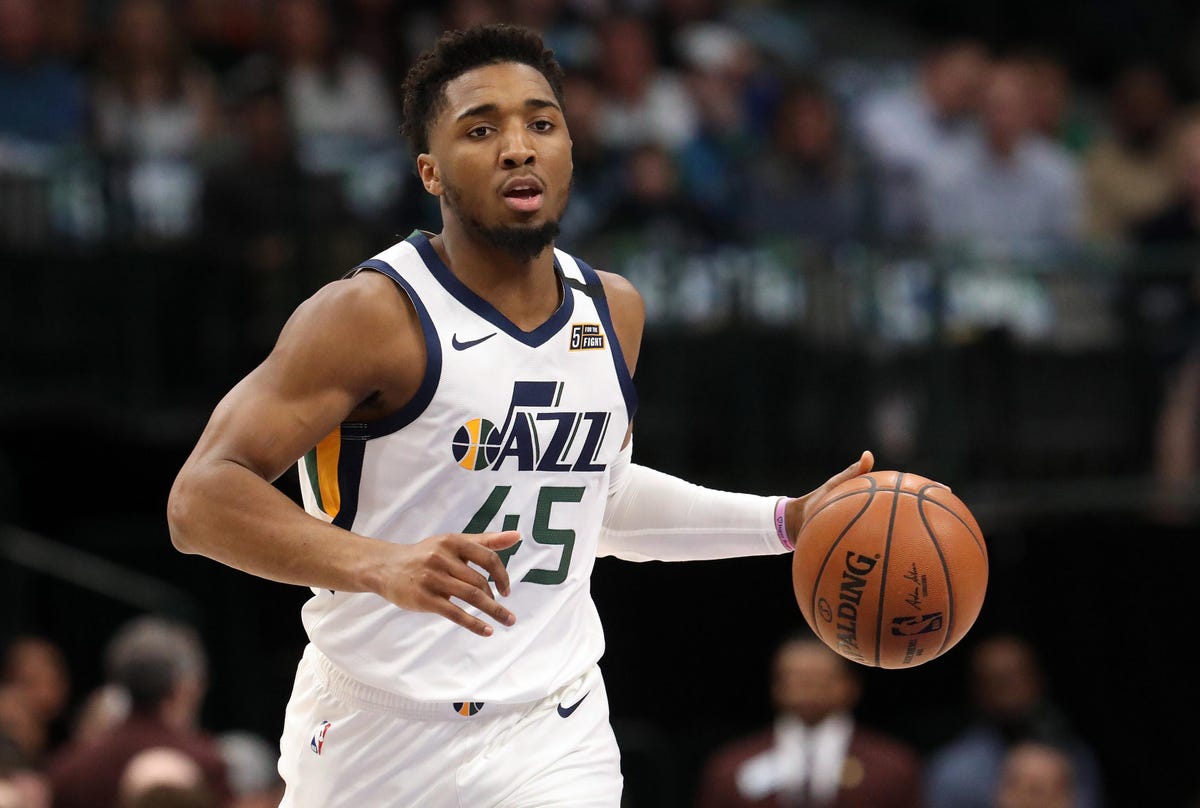 ESPN's Adrian Wojnarowski reported last week that the Utah Jazz had shown a willingness to listen to trade offers for All-Star guard Donovan Mitchell after rejecting initial inquiries.
---
The following day, Shams Charania of The Athletic reported that the New York Knicks had engaged Utah and had the team's focus.
Wojnarowski reported today that the Jazz have been gauging the Mitchell's market and are in no rush to move him but were expected to re-engage with the Knicks in the coming weeks.
New York had a busy start to free agency luring Jalen Brunson on a four-year, $104 million deal and Isaiah Hartenstein on a two-year, $15.6 million deal whilst re-upping Mitchell Robinson on a four-year, $64 million deal.
Utah, meanwhile, kicked off free agency with a bang of their own trading three-time Defensive Player of the Year Rudy Gobert to Minnesota for Malik Beasley, Patrick Beverley, Leandro Bolmaro, Walker Kessler, Jarred Vanderbilt and an absurd four future first-rounders.
Utah's willingness to move Gobert largely for draft capital and listen to offers for Mitchell demonstrates a concerted office from their front office to kickstart a rebuild after six consecutive, largely unsuccessful playoff appearances.
---
---
New York's interest in Mitchell has been one of the league's worst-kept secrets for some time.
A New York-native, Mitchell was a lottery pick in 2017 out of Louisville and almost immediately rose among the league's elite scoring guards.
This past season, the 25-year-old averaged 25.9 ppg, a career-high 5.3 apg, and 4.2 rpg shooting 44.8 per cent on field goals and 35.5 per cent on 9.8 threes per night.
The Knicks have long been eager to add an All-Star calibre player to the mix and may have the opportunity to do so if the Jazz decide to part ways with Mitchell.
The Knicks appear to be in the box seat if a Mitchell trade does materialise with little reported interest among other teams across the league.
Whilst the Knicks are reportedly motivated to make a play for Mitchell, they are not willing to overpay.
It was speculated that initial conversations involved both Mitchell Robinson and R.J. Barrett, however, Robinson has since signed an extension making him ineligible to be traded until mid-January and the Knicks seem unwilling to include Barrett in any packages.
A package for Mitchell would likely include some combination of Immanuel Quickley, Obi Toppin, Cam Reddish and Quentin Grimes along with one of Evan Fournier or Derrick Rose for salary matching purpose.
Whilst Utah may be intrigued by someone like Quickley, their main focus will be draft capital as it was with the Gobert trade.
New York are currently in control of their first-rounders for the next seven years and can trade a maximum of four of them, whilst also controlling four other first-rounders from various teams.
The Jazz are reportedly more interested in the Knicks' first-rounders than anything else.
It seems reasonable to assume that Utah would expect a Gobert-like haul for Mitchell who is still under contract for at least three more seasons.
Utah acquired five players and four future first-rounders for Gobert and, whilst Mitchell may not fetch quite as large a package, it likely will not be far off.
There is some possibility a third team could be brought in to facilitate the deal, however, it is unclear which teams may be willing to take on longer-term contracts alongside future draft picks to sweeten the deal.
Donovan Mitchell is not the only All-Star whose name has been brought up in trade rumors – Brooklyn have reportedly been listening to offers for both Kevin Durant and Kyrie Irving – however, a deal revolving around Mitchell appears the most imminent.
---
Fill In The Form Below To Receive Our NBA News & Tips Via Email!