November 29, 2023, Wednesday
Jets sign wide receiver Randall Cobb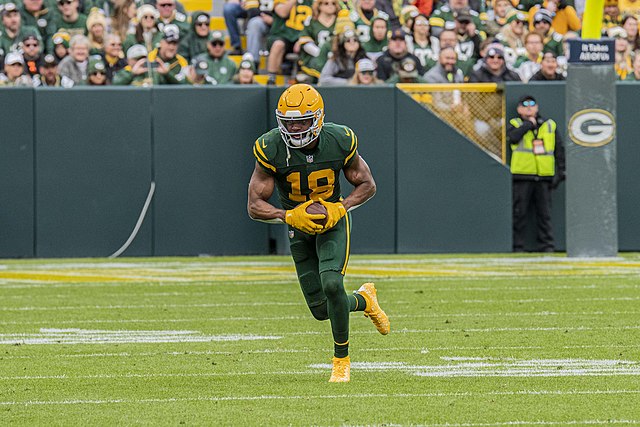 When the New York Jets acquired quarterback Aaron Rodgers of Chico, California in a trade with the Green Bay Packers on April 26, it came as zero surprise that New York's next move was to sign one of Rodgers's most trusted targets and best friends, Randall Cobb of Maryville, Tennessee on Wednesday according to Tyler Sullivan of CBS Sports. Cobb becomes the second former Packers receiver to join the Jets in the offseason. The other was Allen Lazard of Des Moines, Iowa, who signed a four-year deal worth $44 million on St. Patrick's Day. 
According to Adam Hulse of sportskeeda.com, Cobb's contract is one for one year and worth $3 million. However, it can rise to $4 million if he meets certain incentives.
Cobb now joins his fourth National Football League franchise. He previously played with the Dallas Cowboys and Houston Texans (one season each), in addition to his 10 seasons with the Packers. It should be noted that Cobb actually had two separate stints in Green Bay. He was with the Packers initially from 2011 to 2018, and again over the last two seasons.
---
Error, group does not exist! Check your syntax! (ID: 26)
---
In 2022, Cobb had 34 catches for 417 yards and one touchdown. The major score was the 47th touchdown catch he has received from Rodgers in his career. All 47 touchdown catches Cobb had in a Packers uniform came on a pass from Rodgers.
In Cobb's career, he has 625 catches for 7585 receiving yards and 53 touchdown catches. He also has 63 rushes for 364 yards.
Cobb was selected to the Pro Bowl in 2014. That year with Green Bay he set career highs in catches (91), receiving yards (1287), and touchdown catches (12).
---
 Fill In The Form Below To Receive Our NFL News Straight To Your Email For FREE!