Lorenzo Musetti wins 2022 Hamburg European Open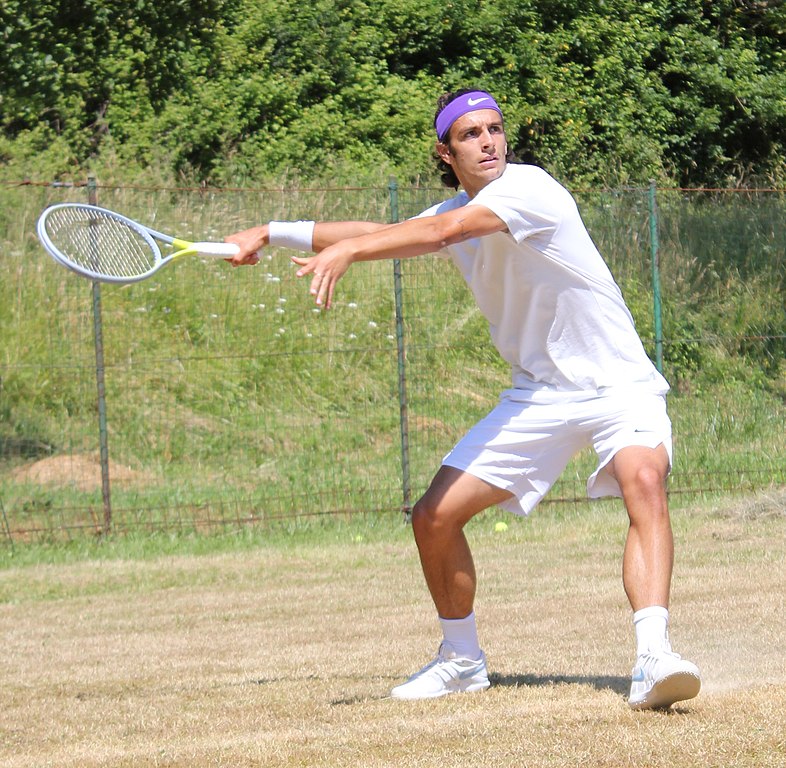 Lorenzo Musetti of Carrara, Italy has won his first ATP singles tournament of his career. On Sunday, Musetti defeated Carlos Alcaraz of Spain 6-4, 6-7, 6-4 in the final of the 2022 Hamburg European Open. The tournament is a rare clay court tournament that takes place after the French Open.
In the final, the match was very close. Musetti won 100 of 195 points. However, Musetti had the advantage when it came to returning. He broke Alcaraz four times and Alcaraz broke Musetti twice.
Musetti beat Dusan Lajovic of Serbia 6-7, 7-6, 6-3 in the first round, Emil Ruusuvuori of Finland 6-4, 7-5 in the second round, Alejandro Davidovich Fokina of Spain 6-4, 6-3 in the quarterfinals, and Francisco Cerundolo of Argentina 6-3, 7-6 in the semifinals. Musetti was unseeded and did not have to face a seeded player in the entire tournament until he played Alacraz, the first seeded player at the Hamburg Open, until the final.
---
---
Musetti became the fourth Italian to win the European Open. He followed Nicola Pietrangeli of Rome (1960), Paolo Bertolucci of Forte dei Marmi (1977), and Fabio Fognini of Arma di Taggia (2013). Pietrangeli beat Jan-Erik Lundqvist of Sweden 6-3, 2-6, 6-4, 6-2 in the final of 1960, Betolucci beat Manuel Orantes of Spain 6-3, 4-6, 6-2, 6-3 in the final of 1977, and Fognini beat Delbonis 4-6, 7-6, 6-2 in the final of 2013.
Now at 31st in the world, Musetti moved up 31 places from 62nd in the world after his first tournament victory. He is the third ranked Italian after Jannik Sinner (10th in the world), and Matteo Berrettini (14th in the world). Berrettini made tennis headlines when he reached the 2021 Wimbledon Final before losing to Novak Djokovic of Serbia, 6-7, 6-4, 6-4, 6-3.
---
Fill In The Form Below To Receive Our Tennis News Straight To Your Email For FREE!