One On One With: Jarrod Croker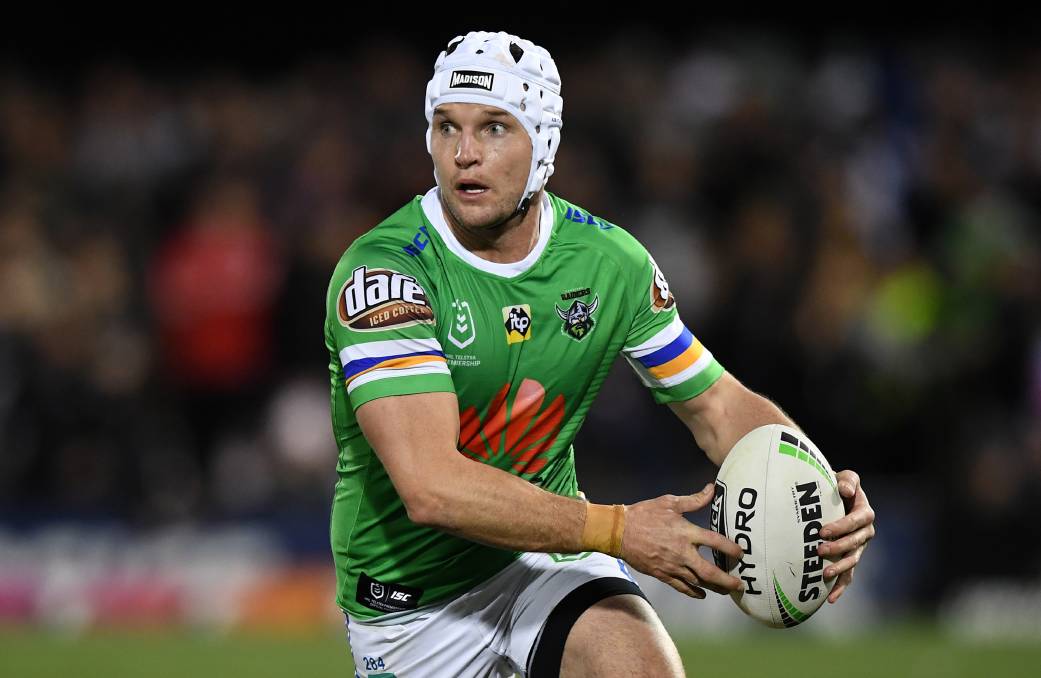 One On One With: Jarrod Croker
With the Canberra Raiders looking strong contenders to advance to the 2019 NRL Grand Final and indeed win the competition, we went One On One with a man that is an important part of the team and their success.
---
Personal
Born

11 September 1990 (age 29)

Weight

93kg

Nationality

Australian

Club

Canberra Raiders

Position

Centre
Stats
| | |
| --- | --- |
| Appearances | 255 |
| Tries | 126 |
| Goals | 740 |
| Points | 1984 |
The Raiders have performed well this year after two seasons of narrowly missing the finals. What has changed for the team this year?
I think our attitude towards defence and closing out tight games. It's hard to narrow it down, every team wants to win close games and be the best defensive side, but I think that's two areas that have helped us start the season well.
In 2017 and 2018 the team became well-known for losing close games. How did that you impact the playing group and how did you go about improving in that area?
It was tough but we had to put it behind us to move forward, although we worked a lot in the pre season on scenario based situations, we also had to not think about it too much.
You have two new players that are in great form right now: John Bateman and Charnze Nicoll-Klokstad. What have they added to the team in 2019?
They've been great! Both guys have a real tough - go get attitude and I think they've really bought that to the team, along with Ryan Sutton.
Canberra have had unparalleled club success when it comes to unearthing English imports. This season alone John Bateman and Ryan Sutton have had a huge impact, and guys like Josh Hodgson and Elliot Whitehead have continued to perform well for a number of seasons.
All four of those guys have been great, like I mentioned before the new guys have a really strong attitude, as do hodgo and Elliot.
Do you know why English imports have been so successful within the Raiders team culture in particular?
Can't really narrow it down to one thing, but I know the transition from England to Canberra has been great, and the guys really enjoy Canberra and the culture we are creating here.
Do you think NRL clubs are becoming more eager to find talent in England and other places abroad?
Hopefully we have already got the best of them!
Of the players you've matched-up against, who's the toughest centre to defend in the competition?
There's a few, every week is tough in the NRL. A few that come to mind are James Roberts & Jesse Ramien both very powerful and fast.
NRL seems to have played a crucial part in who you are since childhood. How difficult is it for you and your peers to envision life post-Rugby League?
It's not something I've looked into to much, I'd like to think I've still got plenty left in me. But at the same time there's always the thought of life after footy in every players mind, as for what that is , I'm not sure yet haha!
What do you need to improve on as a team to win the premiership in 2019?
You can never do enough work or your defence!
Cameron Smith has received a lot of attention for breaking the individual all-time points scoring record. We project that you may have a chance to break that record in the future. Have you thought about that as an individual goal at all?
No it's not something ive really thought about, I'd just be happy to play long enough to get the chance to be near it!
Jarrod in his Sporting Base Apparel
View other 60 Minute One on One Stories
Kerrin McEvoy: My Melbourne Cup Day Routine
The Melbourne Cup is quickly changing from the race that stops the nation to the race that stops the world We sat down with duel Melbourne Cup-winning jockey Kerrin McEvoy to find out what routines
Read More