September 22, 2021, Wednesday
Olympic Recap Day 3: Ariarne Titmus strikes gold in the pool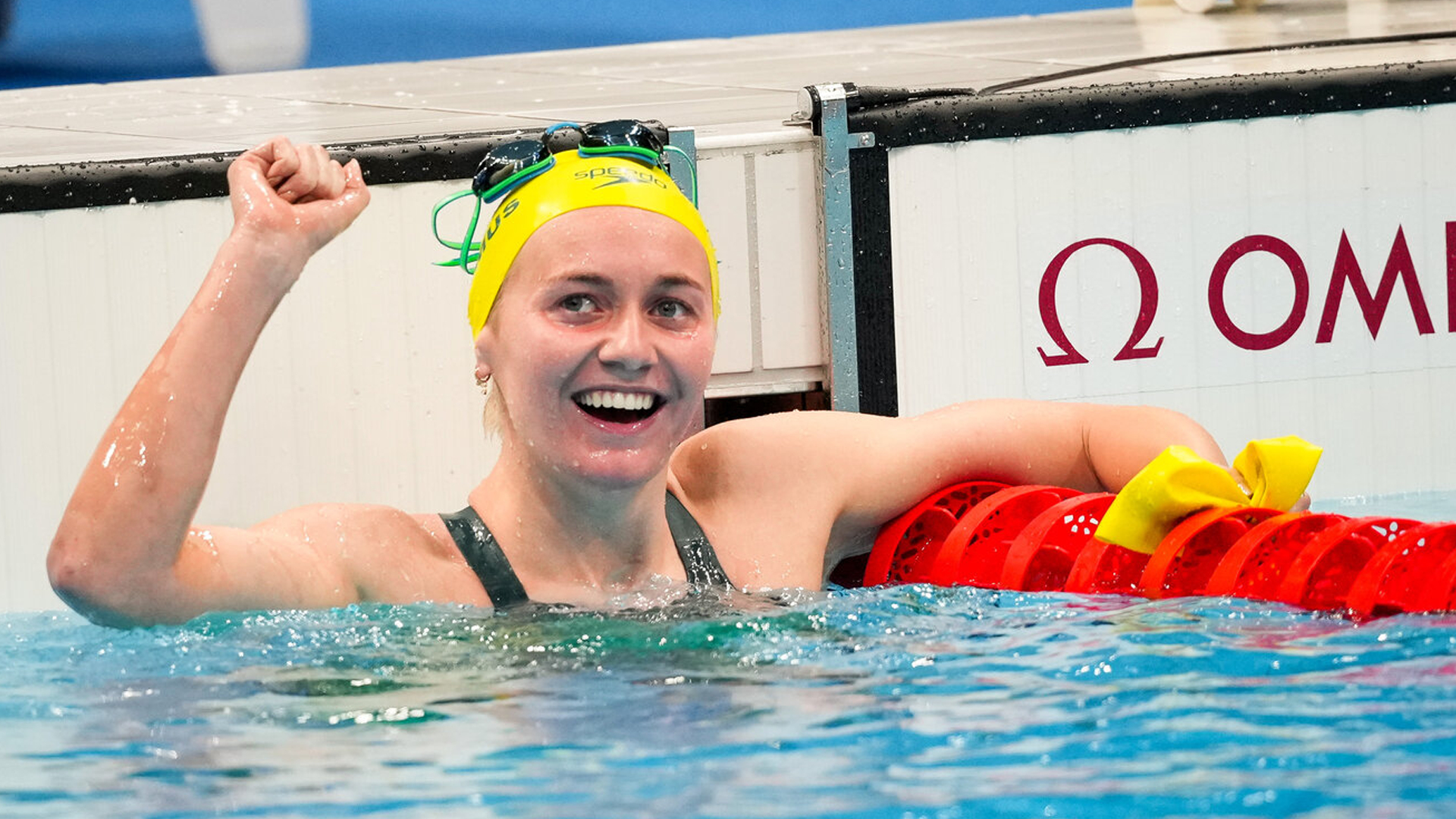 We now have three full days in the books at the 2020 Olympic Games in Tokyo in 2021, and Australia has now won six medals. All six of the Australian medals so far have been in swimming. On Monday, Australia's Ariarne Titmus of Launceston won gold in the women's 400 metre freestyle, Emma McKeon of Wollongong won bronze in the women's 100 metre butterfly, and the Australian men won a bronze medal in the men's 4×100 metre freestyle relay. The Australian team in the relay final comprised of Kyle Chalmers of Port Lincoln, Alexander Graham of Auchenflower, Zac Inserti of Perth, and Matthew Temple of Nunawading.
Titmus won the gold medal with a time of 3:56.69. American Katie Ledecky, the reigning Olympic champ, and three-time world champ in the women's 400m freestyle, finished second with a time of 3:57.36. McKeon meanwhile posted a time of 55.72 seconds, and beat American Torri Huske by a hundredth of a second to win a medal. Canada's Maggie MacNeil won Canada's first Olympic gold medal at the 2020 Olympic Games in Tokyo in 2021, with a time of 55.59. Meanwhile China's Yufei Zhang won the silver medal with a time of 55.64.
In the men's 4×100 metre freestyle, Australia reached the podium with a third place time of 3:10.22. The United States won gold with a time of 3:08.97, and Italy was a surprise silver medalist with a time of 3:10.11.
In team competition, Australia improved to 2-0 in women's field hockey, with a 6-0 win over China. Emily Chalker of Crookwell scored Australia's first two goals in the game in the 16th and 22nd minutes. In men's rugby sevens, Australia went 1-1, as they clobbered South Korea 42-5, after losing 29-19 to Argentina. In surfing, Sally Fitzgibbons and Owen Wright were victorious, as were the two Australian women's doubles tennis teams, and Jian Fang Lay in women's table tennis.