February 23, 2020, Sunday
David Fifita Set To Escape Jail After "Peace Agreement"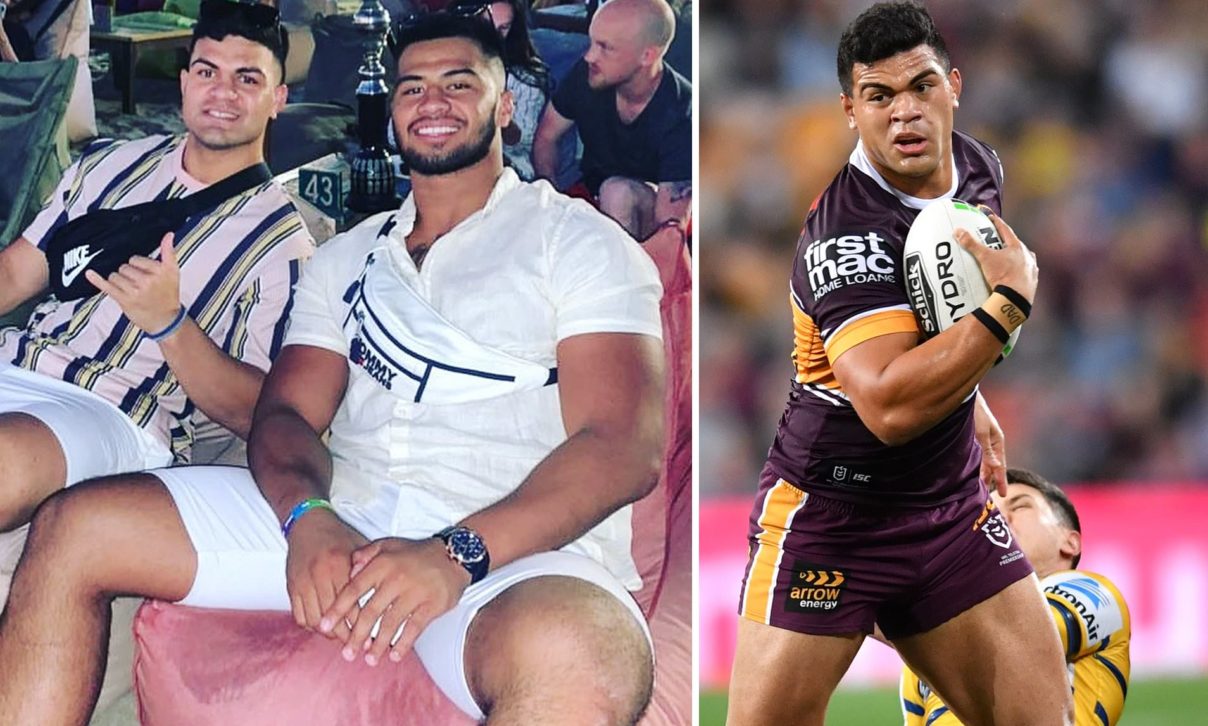 Broncos star David Fifita has shaken hands and reportedly reached a "peace agreement" with the security guard he allegedly assaulted in Bali.
---
Fifita's freedom was on Sunday afternoon placed in the hands of the Bali police chief, who must sign off on the Brisbane star's release now the peace agreement has been signed.
That is expected to take place on Monday, meaning Fifita was forced to spend one more night behind bars on Sunday.
Fifita has now been locked up for two nights after he was named as a suspect in an assault case outside a Bali nightclub in the early hours of Saturday.
The 19-year-old allegedly assaulted a security guard outside the same nightclub where Melbourne forward Nelson Asofa-Solomona was caught on camera throwing punches at a man who allegedly attacked teammate Suliasi Vunivalu.
But the man Fifita allegedly assaulted – Dani Irawan – signed a peace agreement on Sunday night which will all but certainly see Fifita cleared by Bali police in the next 24 hours.
Dani denied receiving any cash payment for signing the agreement, which is common practice in Bali.
---
---
Dani addressed the awaiting media in Bali on Sunday afternoon. He confirmed he had signed the peace agreement and claimed he did not know who Fifita was before he made a complaint.
"Yesterday, David might have intentionally hit me, I was surprised," Dani said. "I looked at him, after I saw him, he stopped. I stayed away to avoid a fight. That's it.
"I don't know who he was, I never knew him."
Fifita's Indonesian lawyer Muhammad Rifan said Fifita did not intentionally assault Dani and had apologised.
"Broncos management and my client David apologise to Dani," Rifan said on Sunday evening. "And he has agreed to accept his apology. We also apologise to La Favela and to Bali.
"Along with the peace agreement, Dani has also signed the document revoking the police report. [Dani] hereby officialy asked the report to be dropped. We asked to be forgiven, to Dani Irawan specifically and La Favela, it was accepted. We are glad."
The security guard said he wanted to make a point of punishing "arrogant tourists" and felt "pity" for the Broncos young gun.
"I just don't like to see arrogant tourists. We should give him a lesson," Dani said. "As a human, of course, I feel pity."
The latest incident comes a fortnight after Fifita captained a Junior Kangaroos team to a win over France in Wollongong.
Fifita is set to enter the final year of his NRL contract with Brisbane, and is widely considered the hottest free agent available for the 2021 season.
He has been linked with a number of NRL clubs, including South Sydney.
---