October 6, 2022, Thursday
NFL Weekly Preview Week 3: Key Injuries, Player Statistical Projections & Projected Upsets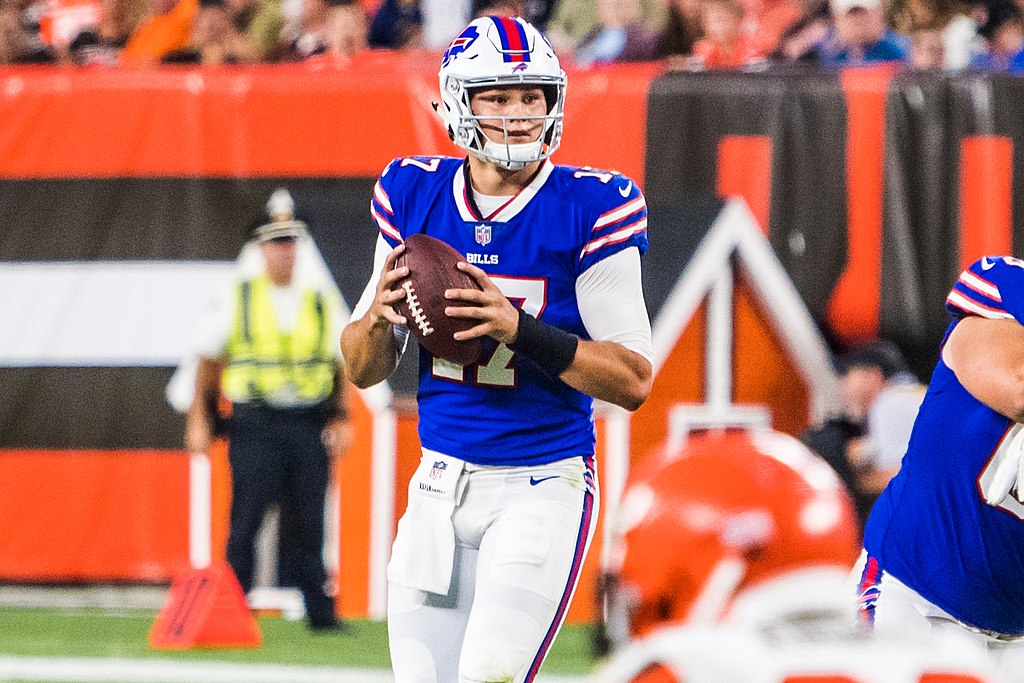 Week three of the 2022 NFL regular season is just hours away. Here are some key injuries, player statistical projections and projected upsets for the first week of the season.
---
Key Injuries
The most notable player that went on the long term injury reserve from week two was San Francisco 49ers quarterback Trey Lance of Marshall, Minnesota. In week two action against the Seattle Seahawks, Lance suffered a severe ankle injury that required surgery in addition to a broken leg. He could return before  the end of the regular season. In the meantime, the 49ers will rely on Jimmy Garoppolo. Other injuries include Cleveland Browns defensive end Jadeveon Clowney (ankle), Los Angeles Rams cornerback Troy Hill (groin), and Tampa Bay Buccaneers defensive tackle Akiem Hicks (tear in his left foot).
---
Player Statistical Projections
Buffalo Bills quarterback Josh Allen is expected to continue his miraculous season. In a divisional battle against the Miami Dolphins, Allen is expected to have 294 yards passing, two touchdown passes and 41 yards rushing. While Patrick Mahomes of the Kansas City Chiefs and Justin Herbert of the Los Angeles Chargers are projected to have more passing yards, Allen is expected to have more rushing yards.
At wide receiver, the top ranked ball catcher of the week is Justin Jefferson of the Minnesota Vikings, who is projected to have seven catches for 103 yards against the Detroit Lions. At running back, the top ranked player is another Viking in Dalvin Cook, who is projected to have 83 yards rushing, 29 yards receiving and a touchdown.
---
---
Projected Upsets
There are four teams I like for projected upsets this week. They are the Miami Dolphins, Detroit Lions, Washington Commanders and Denver Broncos. The Bills have had a great start, but is unlikely they will go 17-0. If there is one divisional game they could lose, it is this one. The Dolphins enter the contest with great momentum and we all know how wonderful Tua Tagovailoa was a week ago in Baltimore.
The Vikings were awful on Monday night in Philly, and their defense makes one think they will have a tough time defending the Jared Goff/Amon-Ra St. Brown connection against the Lions. The Commanders have received great quarterbacking from Carson Wentz so far, and the Broncos could make things challenging at home against San Francisco.
---
Fill In The Form Below To Receive Our NFL News Straight To Your Email For FREE!