December 1, 2021, Wednesday
New York Giants fire offensive coordinator Jason Garrett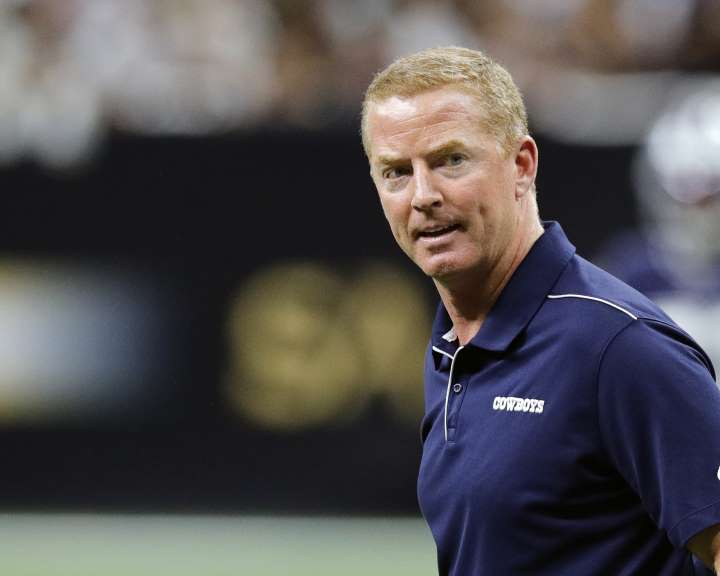 The New York Giants have made a change at offensive coordinator according to Chase Goodbread of nfl.com. On Tuesday, the Giants fired Jason Garrett, and named Freddie Kitchens as his replacement. Kitchens had been the Giants senior offensive assistant this season before his promotion. A native of Gadsden, Alabama, Kitchens was in charge of the Giants tight ends in 2020.
The Giants have struggled mightily this season. They are last in the NFC East with a record of three wins and seven losses.
With 189 points scored, the Giants have had the fourth fewest points in the National Football Conference. Only the Atlanta Falcons (178 points), the Chicago Bears (163 points), and Detroit Lions (160 points) have fewer points than the Giants.
---
---
On Monday night, the Giants only scored 10 total points in a 30-10 loss to the Tampa Bay Buccaneers. It was in the Giants running game, where we saw the most notable struggles. The Giants star running back Saquon Barkley only had 25 rushing yards.
For the Giants to get back on track when it comes to scoring more points, they need more consistent production from Barkley and quarterback Daniel Jones. Barkley is only averaging 36.7 yards per game in 2021, after having 81.7 yards per game in his Pro Bowl rookie season of 2018. Jones meanwhile only has a ESPN quarterback rating of 40.8 after 10 games this year.
Garrett and Kitchens both have something in common. They have both been NFL head coaches in the past. Garrett was with the Dallas Cowboys from 2010 to 2019, before being replaced by Mike McCarthy. Kitchens was with the Cleveland Browns in 2019, before being replaced by Kevin Stefanski.
---
Fill In The Form Below To Receive Our NBA News Straight To Your Email For FREE!