November 27, 2022, Sunday
Derrick Henry throws his second career NFL touchdown pass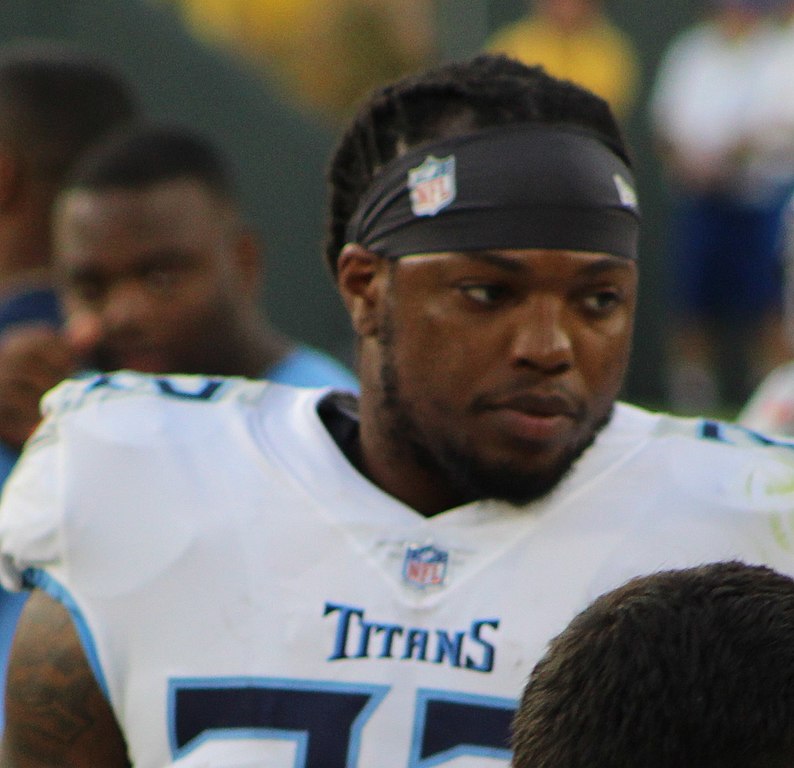 For the second time in his National Football League career on Thursday, Tennessee Titans running back Derrick Henry of Yulee, Florida threw a touchdown pass. It was a three-yard pass to Titans tight end Austin Hooper of San Mateo, California in a 27-17 Titans win over the Green Bay Packers at Lambeau Field in Wisconsin. The touchdown came with five minutes and 24 seconds left in the third quarter. At the time, the Titans took a 20-9 lead.
Our week 11 projections had Henry as the number one back. Even though he fell short in estimated rushing yards (projected total of 103 versus his actual total of 87), Henry exceeded expectations when it came to the passing game. He not only had an unexpected touchdown pass, he had 45 receiving yards, which were 31 more yards than his projected total of 14 receiving yards. In addition to his three-yard touchdown pass, Henry had a four-yard touchdown run 38 seconds into the second quarter.
---

---
On the season, Henry has 230 rushes for a NFL high 1010 rushing yards. He also has 10 rushing touchdowns, and 18 catches for 199 receiving yards. Henry's 1209 yards from scrimmage also leads the NFL.
Henry's first touchdown catch of his career came on October 24, 2021. It was a three-yard touchdown pass to Titans tight end MyCole Pruitt of South Bend, Indiana in a 27-3 Titans win over the Kansas City Chiefs. The touchdown from Henry to Pruitt was at four minutes and 10 seconds into the game, and put the Titans up 6-0 at the time. It is interesting that both of Henry's touchdown passes have gone to tight ends.
With the win, the Titans improve to a record of seven wins and three losses, and continue to lead the AFC South. The Packers are now 4-7.
---
Fill In The Form Below To Receive Our NFL News Straight To Your Email For FREE!