February 26, 2021, Friday
Phoenix Suns breaks franchise record for most three-pointers in a single game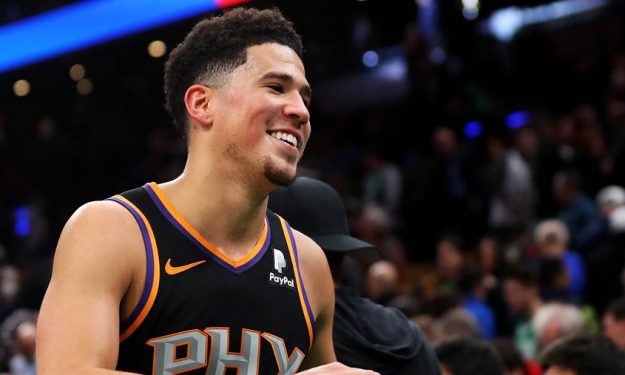 The Phoenix Suns have broken the franchise record for most three-pointers in a single game. On Saturday according to Jake Anderson of Arizona Sports 89.7 FM, the Suns made 24 shots from beyond the arc in a dominant 128-97 win over the Memphis Grizzlies.
Remarkably, the Suns tied their franchise record for most three-point shots made in a game on Friday in their 132-114 win over the New Orleans Pelicans. The Suns originally made 22 three-pointers in a 121-116 win over the Los Angeles Lakers on November 14, 2010.
The Milwaukee Bucks have the NBA record for most three-point shots made by a single team in one game with 29. Interestingly, that happened this season in a 144-97 win over the Miami Heat on December 29.
In the Suns franchise-record-breaking game on Saturday, the Suns had five three-point shots made from shooting guard Devin Booker and Cameron Payne. Meanwhile, Chris Paul, and Mikal Bridges had four three-point shots each, while Dario Saric had three three-pointers, two three-pointers from Frank Kaminsky, and one three-pointer from Jae Crowder.
---
---
It was also a memorable game for Paul, who moved into sixth all-time in assists with 9,981. Paul passed the great Oscar Robertson. The other five players on the list have reached 10,000 assists. John Stockton of the Utah Jazz is the all-time leader with 15, 806. He is followed by Jason Kidd (12,091 assists), Steve Nash (10,335 assists), Mark Jackson (10,334 assists), and Magic Johnson (10,141 assists).
The Suns are now fourth in the Western Conference. They have a record of 19 wins and 10 losses, and are four and a half games back of the conference-leading Jazz.
---
 Fill In The Form Below To Receive Our NBA News Straight To Your Email For FREE!