NBA Player Performance Service: Our Expert Selections – 11/5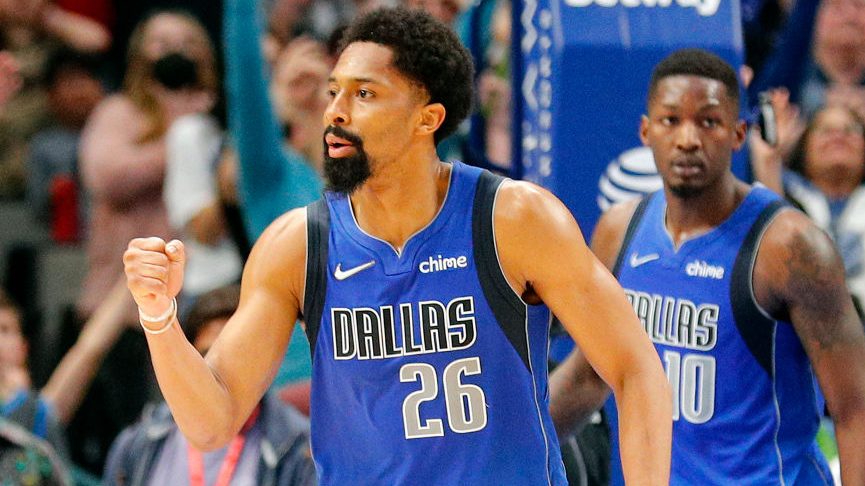 ---
Results:
58.33 Units Profit
11% ROI
View Results Spreadsheets
---
"Looking like Dinwiddie may be the odds man out here. Luka has had some time off after we saw him get up to 40 minutes in the close out game and I would expect him to be somewhere around there again today. They need Bullock and DFS out there for their defence so and we've seen Kidd play them ridiculous minutes. The way Kidd was able to get Dinwiddie minutes in G6 vs Utah was by running the small ball group with DFS at centre. I really don't think they'll be able to get away with that here against the Suns as Ayton can really punish smaller guys. We are very likely to see 48 minutes of Powell/Kleber which puts a squeeze on the rest of the rotation. Dinwiddie has feasted in non Luka minutes this season at 28/4/6 per 36 but that is cut waaaaaaaaay down to 14/4/4 per 36 with Luka on the court. With Luka likely set for 40+ he won't get many of those 'powerplay' minutes and we could really see his minutes floor bottom out here. In Luka's return we saw Dinwiddie play just 23 minutes despite Luka only playing 33 as well as there being 3 minutes without a centre so he could even see less than that (obviously changes and can cut into Bullock or Brunson if he's hot, but in that case we are probably toast anyway)."
Write up from G1 is above where we ended up getting a bit lucky as Dinwiddie played 30 minutes due to Brunson and Bullock foul trouble. G2 Brunson got himself into foul trouble again and Dinwiddie played 28 minutes. G3 was when something clearly changed for Kidd as he really started leaning more into defence, especially in second halves. Luka found himself in foul trouble in the second half and even then Kidd went with Brunson as the lone guard for a 4 minute stretch in the fourth quarter which was imo the writing on the wall for Dinwiddie. This carried over the G4 when nobody was in foul trouble and Dinwiddie just played 6 second half minutes (19 total) as again Kidd leaned into defence. Dallas went wire to wire in both these games which would've had an impact on Kidd's rotations but the minutes are clearly trending down. It's a minutes play here but he also hasn't been productive at all during the series at just 0.58 PRA/minute (30 mins at that rate just gets him over). Wouldn't surprise me if he saw sub 20 again here.
Second halves of important games when teams are trailing are usually a great way to find out who coaches really trust and it was abundantly clear that Payne is on the outs after not picking up a single 4th quarter minute in G4 despite CP only playing 1:30 before fouling out. Rotation wise it's also worth noting he played strictly as Paul's backup in G4, with zero overlap as he usually picks up a few minutes at the 2 as well. Craig comes back to give them an extra wing so they can get to the Booker at point lineup more easily. CP should be nice and rested and could get up close to 40 today, (18 first half, 21 second half = 39 ) which leaves 6 first half backup minutes for Payne and (depending on the game flow) think we just see Booker at the point when CP is off the court in the second half (unless Payne has a great first stint). The numbers aren't great with a -25.9 on/off differential (-23.1 offensive).
---
---
Staking Plan – 2 units out
Spencer Dinwiddie UDNER 16.5 Points + Rebounds + Assists @ 1.93 with Sportsbet – 1 unit
Cameron Payne UNDER 9.5 Points + Rebounds + Assists @ 1.85 with TAB – 1 unit