December 1, 2021, Wednesday
LeBron James suspended for first time in his NBA career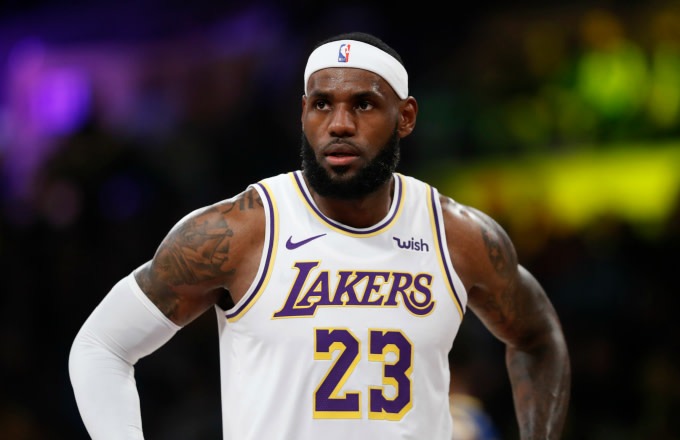 For the first time in his National Basketball Association career, Los Angeles Lakers forward LeBron James was suspended. James was suspended one game for punching Detroit Pistons center Isaiah Stewart in an altercation on Sunday, in a 121-116 Lakers victory according to TMZ Sports. As a result, he did not play for the Lakers on Tuesday, in a 106-100 Lakers loss to the New York Knicks in the Big Apple.
The fact that James was only given a one game suspension could be a surprise to some. That is because J.R. Smith of the Cleveland Cavaliers delivered a similar punch to Jae Crowder of the Boston Celtics in game four of the Eastern Conference quarterfinals, and received a two-game postseason suspension according to Brad Botkin of CBS Sports. 
---
---
In the Lakers loss to the Knicks on Tuesday, the Knicks were leading at one time by 25 points in the second quarter at 54-29 before Los Angeles roared back to make things interesting. The Lakers in fact tied the game at 81, before losing by six points.
On the season, James is averaging 22.8 points, 6.1 assists and five rebounds after eight games. He previously missed 10 games this season due to injuries to his ankle and abdomen.
It has been a tough season for the Lakers to date. They have only won nine of their first 19 games and are not currently in a playoff spot in the Western Conference.
This has been the second notable NBA suspension this week. Last week, New Orleans Pelicans small forward Didi Louzada was suspended 25 games for failing a drug test.
---
Fill In The Form Below To Receive Our NBA News Straight To Your Email For FREE!