October 6, 2022, Thursday
Rams running back Cam Akers tears his ACL while training for 2021 NFL season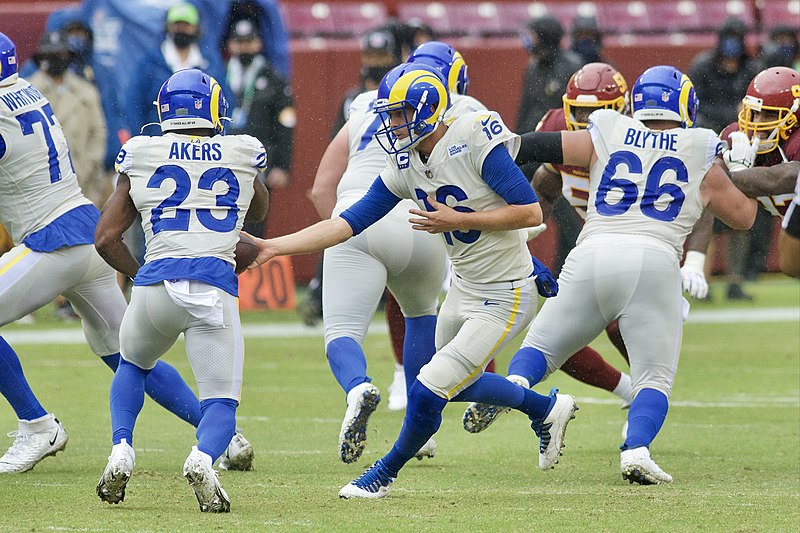 The Los Angeles Rams received a huge blow to their 2021 National Football League season on Tuesday, when it was reported that running back Cam Akers of Clinton, Mississippi tore his Achilles tendon while working out according to Adam Schefter of ESPN. It is now expected that Akers will miss the entire NFL season, however, due to the fact that the Super Bowl will not take place this year until mid-February (the second week of the 2022 Olympic Winter Games in Beijing), there is a possibility that Akers could be in the Rams lineup for the Super Bowl with the championship game in the NFL just less than seven months away.
Akers had a respectable rookie season with the Rams in 2020. He had 145 rushes for 625 yards, and two touchdowns, along with 11 catches for 123 yards and one touchdown.
Akers' breakout game in 2020 came on December 10, 2020. In a 24-3 Rams win over the New England Patriots, Akers had 171 yards rushing and 23 yards receiving for 194 total yards. Akers' 171-yard rushing performance was the sixth most rushing yards in a game by a NFL player in 2020, and the fourth most rushing yards by a Rams rookie running back in franchise history. Derrick Henry of the Tennessee Titans had the most rushing yards in a single game last season as he had 250 yards in a 41-38 Titans win over the Houston Texans to close out the 2020 NFL regular season.
---
---
With the loss of Akers, who was the Rams' second-round draft pick, 52nd overall pick in the 2020 NFL Draft out of Florida State, Los Angeles appears to be going with Darrell Henderson of Bateville, Mississippi as their number one running back. Interestingly, Henderson had a better season last year than Akers statistically, as he had 138 rushes for 624 yards, and five touchdowns, along with 16 catches for 159 yards and another major score.
---
Fill In The Form Below To Receive Our NFL News Straight To Your Email For FREE!