Nikola Jokic and Chris Paul have notable double-digit assist performances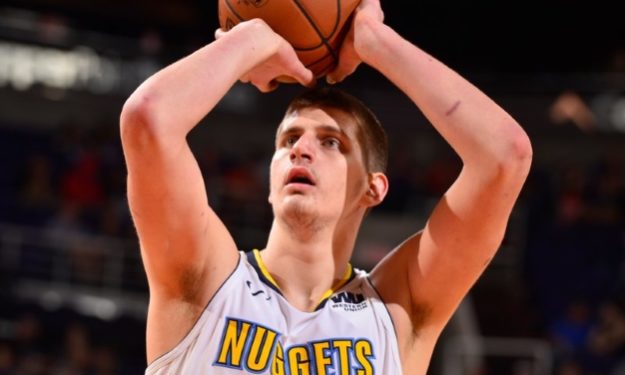 Nikola Jokic of Sombor, Serbia, and Chris Paul of Winston-Salem, North Carolina, have had some notable double-digit assist performances over the 48 hours according to ESPN. On Sunday, Jokic passed Wilt Chamberlain for the most games with 10 or more assists by a center in NBA history, and then on Monday, Paul became the fifth player in NBA history with 500 games with 10 or more assists.
Jokic, who has only played six seasons, and 430 games with the Denver Nuggets, now has had 81 games with 10 or more assists. What is staggering is that Jokic has already broken Wilt Chamberlain's former record. Chamberlain had 80 games with 10 or more assists in 1045 NBA regular season games.
Jokic had 16 assists in the game, which the Denver Nuggets won by a score of 119-109 over the Orlando Magic. He also had an impressive 12 second-half assists, along with 17 points, nine rebounds, and one steal.
For his career, Jokic now has 2519 assists. That is 16th all-time among centers. Kareem Abdul-Jabbar leads with 5660 assists. However, Jokic averages 5.9 assists per game, more than all of the 15 centers above him on the all-time assist list.
---
---
Meanwhile, Paul had 11 assists to go along with 19 points, five rebounds, and four steals, in the Phoenix Suns's 133-130 win over the Houston Rockets. The other four players with 500 games with 10 or more assists are John Stockton, Steve Nash, Magic Johnson, and Jason Kidd. Earlier this season, Paul became the sixth player ever to record 10 000 assists. 
The Suns and Nuggets are currently among the top four teams in the Western Conference. Phoenix is in second at 35 wins and 14 losses, while Denver is in fourth place at 31 wins and 18 losses.
---
Fill In The Form Below To Receive Our NBA News Straight To Your Email For FREE!