September 26, 2020, Saturday
Mets starting pitcher Noah Syndergaard out for the season with Tommy John surgery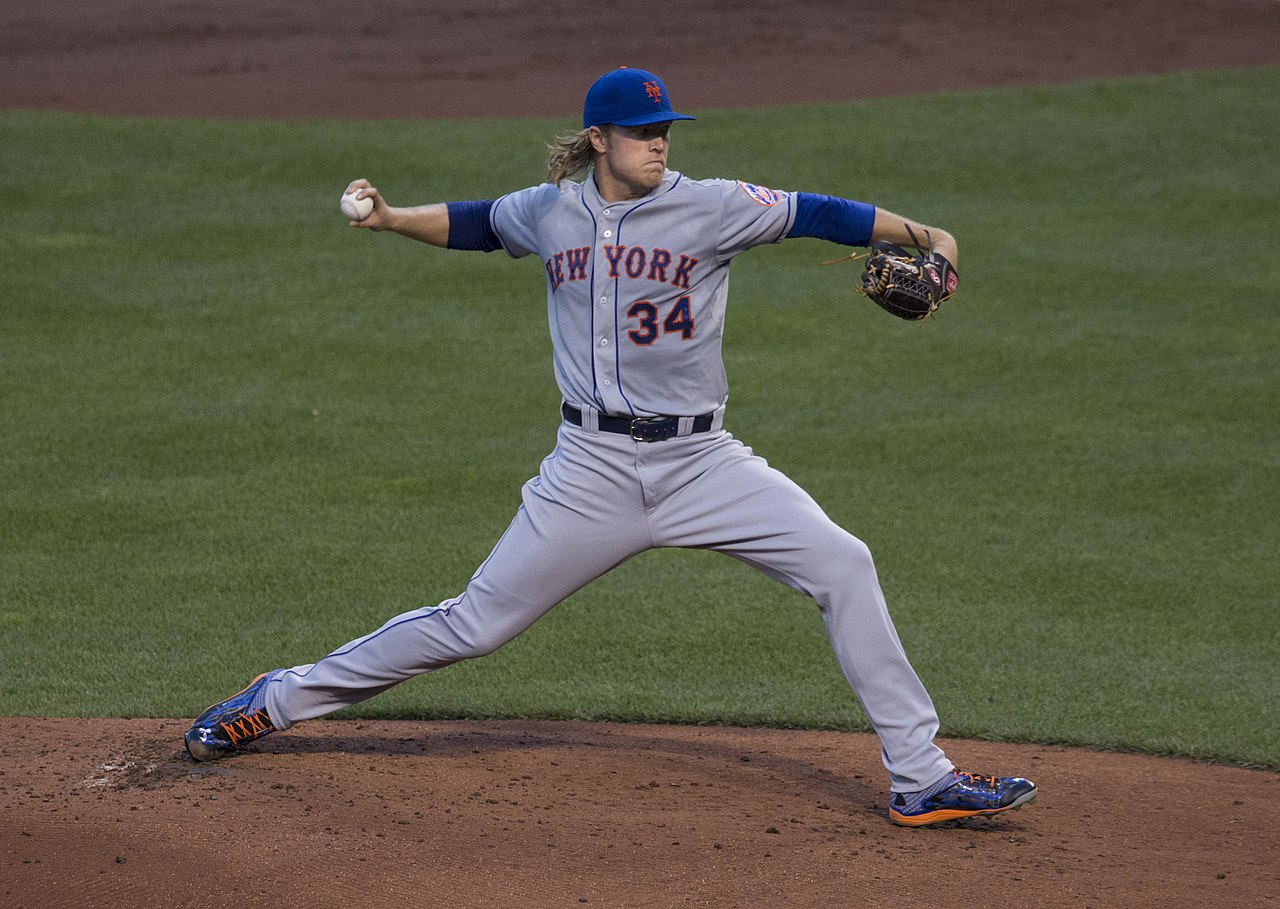 New York Mets starting pitcher Noah Syndergaard of Mansfield, Texas will be out for the season with Tommy John surgery. Syndergaard first experienced pain in his elbow this spring. After having a MRI exam, it was revealed he had a torn ulnar collateral ligament according to Anthony DiComo of mlb.com.
This is a significant blow to the Mets organization if there is Major League Baseball in 2020. However, Tommy John Surgery might help Syndergaard in the long term, as the 2019 MLB regular season saw a drop in his production.
In 32 starts, Syndergaard had a record of 10 wins, eight losses and an earned run average of 4.28. In 197 2/3 innings pitched, he gave up 194 hits, 94 earned runs, 24 home runs and 50 walks. He had 202 strikeouts and a WHIP (walks and hits per innings pitched) of 1.24. Syndergaard's 94 earned runs against was the most in the National League. He also had the worst earned run average in his career and the highest WHIP.
The Mets will hope after Tommy John Surgery, Syndergaard returns to his 2016 form where he was a Major League Baseball All-Star. That season he had a record of 14 wins, nine losses, an earned run average of 2.60, 218 strikeouts and a WHIP of 1.15.
The loss of Syndergaard will mean that Steven Matz will once again be part of the Mets starting rotation. Matz seemed to be out of the rotation when New York signed Rick Porcello from the Boston Red Sox on December 16. Other Mets pitchers who will be counted on in 2020 include ace Jacob DeGrom, Marcus Stroman, who will be in his first full year in New York after being acquired during last season from Toronto and Michael Wacha, who the Mets acquired from the St. Louis Cardinals in the offseason.