Former New York Giants head coach Jim Fassel dies at 71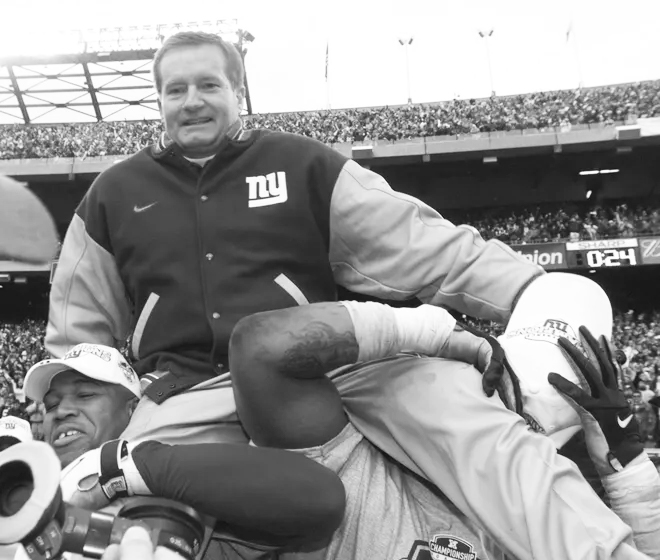 Former New York Giants head coach Jim Fassel of Anaheim, California passed away on Monday at the age of 71 according to Kevin Dotson of CNN. Fassel, who coached the Giants from 1997 to 2003, reportedly died of a heart attack while living in Nevada.
In seven seasons coaching New York, the Giants had a record of 58 wins, 53 losses, and one tie. During the 2000 regular season, the Giants had a record of 12 wins and four losses with Fassel in charge. New York reached the Super Bowl, where they lost 34-7 to the Baltimore Ravens.
---
---
Super Bowl XXXV at Raymond James Stadium in Tampa will forever be remembered by the swarming defense led by Ravens linebacker Ray Lewis, the eighth-best player in NFL history. However, the game will also be remembered by the fact that each team had a kickoff return for a touchdown. The Giants had a 97-yard kickoff return from Ron Dixon. Then on the following kickoff, Jermaine Lewis had an 84-yard kickoff return for a major score.
En route to the Super Bowl in 2001, Fassel won his only two career playoff games as a head coach. The Giants defeated the Philadelphia Eagles 20-10 in the NFC Divisional playoff and then clobbered the Minnesota Vikings 41-0 in the NFC Championship. The 41-point Giants win was the most lopsided NFC Championship game ever.
In addition to being the head coach of the Giants, Fassel was a NFL assistant coach with the Giants, Denver Broncos, Oakland Raiders, Arizona Cardinals, and Baltimore Ravens. As a player, Fassel was a quarterback, and was drafted by the Chicago Bears in 1972, where he played briefly with Chicago, San Diego, and Houston that season.
---
Fill In The Form Below To Receive Our NFL News Straight To Your Email For FREE!