Moonee Valley Tip Sheet & Staking Plan: Saturday 29th January
Victorian Horse Racing Service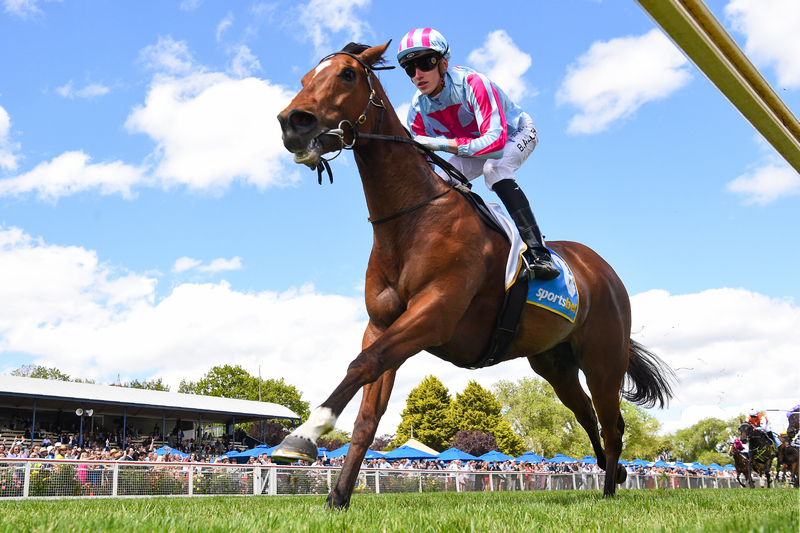 Saturday Metropolitan Victorian racing remains at Moonee Valley where punters will be immersed by some high quality races. The feature on the program is Race 7 the "Australian Stakes" where Marabi looks to remain undefeated and make it 6 straight. 
---
The track is currently rated a Soft 6. Victorians are set for a mild day with tops of 24 degrees! Over the past 48 hours Victoria has received quite the amount of rainfall. Fortunately, that looks to have passed and we should see an improving track.
The rail is in the true position for this meeting. Expect the rainfall to make this track quite sticky and possibly favour horses who can really sprint away from rivals upon straightening.
---
Victorian Results: TO BE UPDATED
---
Race 1 – 12:40PM Mitty's Handicap (1500 METRES)
#6 Rioyuki, #1 Throntari, #4 Cherrypick, #8 Schiller Effect
---
Race 2 – 1:15PM Ladbrokes Handicap (1600 METRES)
#5 Americain Angel, #1 Glassey Miss, #3 Sweet Karolina, #2 Modern Millie
---
Race 3 – 1:50PM Ascend Sales Trophies Handicap (1600 METRES)
#2 Stay Gold, #7 Muswellbrook, #6 Polanco, #8 Zoltan
---
Race 4 – 2:25PM Entry Education Martin Ralston Cup (2040 METRES)
#5 Dundirtcheap, #6 Rousseau, #11 Pitchanun, #4 Reliable Dude
---
---
Race 5 – 3:00PM Chandler Macleod VOBIS Gold Carat (1200 METRES)
#1 Finance Tycoon, #4 Pinstriped, #8 Luna Cat, #2 Rusheen
---
Race 6 – 3:40PM Steamatic Handicap (1600 METRES)
#2 Gentleman Roy, #10 Delightful Journey, #8 Agnelli, #3 Toff Choice
---
Race 7 – 4:20PM MA Services Group Australia Stakes (1200 METRES)
#10 Marabi, #6 Sinawann, #12 Lightsaber, #1 Streets Of Avalon
---
Race 8 – 5:00PM Rendr Handicap (1000 METRES)
#12 Midwest, #11 Holt, #9 Kev's Girl, #2 The Big Easy
---
Race 9 – 5:40PM Measure Consulting Engineers Handicap (1000 METRES)
#9 Boss Lady Rocks, #6 Disstillate, #4 Little Stevie, #11 Universal Lady
---
Staking Plan
Race 7 – #10 Marabi (5 Units Win)
Race 9 – #9 Boss Lady Rocks (1 Unit Win, 3 Units Place)
Total Outlay: 9 Units
---