FREE: Belmont Selections & Staking Plan: Saturday 14th May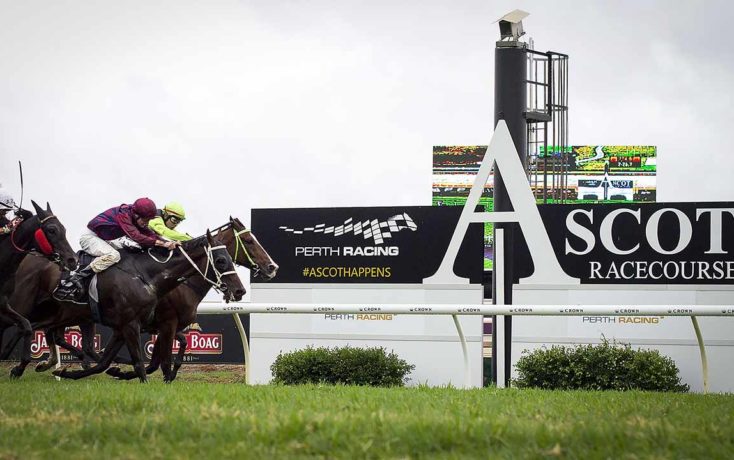 Racing returns to Belmont (thank god.) this Saturday with the running of the Roma Cup, the field assembled is one of the best fields the race has seen over the past decade, incredible drawcard for opening day. The rail interestingly goes out to the 3m, previous two opening days of the season have been at the true and have played almost savagely on-pace, so I'm anticipating this could be a move to ensure a more even pad? Great news if that is the thought-process. Track with the rain around is anyone's guess currently, but should hover around that soft 5-soft 6 region.
---
Race 1 – 12:04PM FREE ENTRY TO BELMONT PARK PLATE (1400 METRES)
4. Optimal – 5. Miss Drakova – 1. Top Of The Pops – 2. Final Series
Optimal is on debut for a powerful yard. Beautifully bred. Most recent of his trials was the most impressive, the 2 prior were a little plain. Thought he finished off really hard between runners with the Blinkers on (which he didn't have at his first two), they really sharpened him up and he wears them here unsurprisingly on debut. Yard have been wheeling out debut winners for fun at the minute. Looks a really nice horse, interested to see how he goes here.
Top Of The Pops has been super at 2 runs (and wins) to date, I especially liked last start how he showed he can win when it doesn't all go his way, he got really shuffled back in transit, was a mile off them approaching the corner and really dug deep to get up on the line. Does have a tendency to be a touch slow away but don't think there is enough speed here to bury him 3 back the fence, can land leaders back and should be hard to beat up to the 1400m. Just no value at the current quote.
Miss Drakova comes here off the 7 days stepping 1100-1400m. Has maybe been a little underwhelming in her career to date? Potentially being too harsh, but was good last start behind Tiffany Street and Lord Gannicus who both look very nice 2yos. Has trialled up super at Belmont on a couple of occasions, so you'd think getting to this track will be a tick for her.
---
Race 2 – 12:39PM ROCKFORD PARTNERS HANDICAP (1600 METRES)
2. God Has Chosen – 3. Watch Me Dance – 1. Media Baron – 5. Double Digit
Think God Has Chosen finds a really nice race here. Comes here as the progressive horse up against opposition who have all well and truly met their mark. Hasn't been completely suited by a couple of very dawdling tempos thus far this prep, sat in the breeze outside Staralign at his most recent who is an incredibly tough horse to get past when he gets it all his own way, I thought his class got him over the line there. From the barrier, CJP can either lob out the back and watch it all unfold or chance his arm in a race without much speed and roll forward to try find the box-seat. No real knocks on him for me here, the price isn't backable, will be hoping for something touching $2.10-$2.20 to be getting involved. I think he is building nicely after a less than ideal start to his prep when he came back really underdone, class to come to the fore.
Media Baron has had 2 barrier trials for prize money so far this prep and has been far from disgraced over completely unsuitable trips. Last start in a 72+ over the 1200m with Stanley on, actually came home from last in the 2nd fastest L200m split of the race, he's going really well. Will get a long way back again here and he's no apprentice horse, but he's building. A bold performance wouldn't surprise. Flops out the back and runs home hard.
Watch Me Dance the jury is slightly out on her for mine (never been able to catch the Wolfe stable so no doubt bolts in), but she does love the mile (2 starts for 2 victories). Can't really map her anywhere else but breezing here and not sure that is the place she wants to be to put her best foot forward. Off to a Broodmare sale very soon, think her ceiling has been reached.
---
Race 3 – 1:15PM ZAFRA LEGAL HANDICAP (1400 METRES)
7. Devoted – 1. Mr Delegator – 4. Stay Safe – 3. La Farola
Devoted
Huge X factor runner for Peters Investments on debut for Michael Grantham. Has had 2 trials prior to this run, and both have been seriously ominous pieces of work. Carries in proper 3yo form from last prep, was one of the runs of the race in the Fairetha when very well backed and not a lot went right from a very wide draw, before running 3rd in the WA Guineas behind Treasured Star, beating home both It'sarayday and Buzzoom. Gets in here on the minimum 54kgs (3kg swing in his favour on Stay Safe from when they met last prep), with the speed on up-top maps to just slot in midfield with cover one-off the fence. The very slight query will be if the track is very wet, since he's never seen one and has only trialled once on a soft 6 (also hard to gauge being in early 2021). Gets the winkers off here for the first time after trialling terrifically without them, if Advanced performance at Northam yesterday is anything to go by, Peters Investments are going to have a lot of fun with Michael Grantham, gut feel tells me this could be one of Bob's next "good ones". Marked $2.10, would love to see some $2.60+ but still happy getting involved.
3 Units WIN
Mr Delegator is a horse I really like, thought the recent trial was absolutely super. May have to take a sit here with the speed drawn underneath, lugs 59.5kgs and generally takes a run to really hit his straps. Has never won below the mile, gut feel says he will need this run and it isn't the right set up, but with a favourable run in transit, it wouldn't surprise me to see him take this out.
Stay Safe another really nice horse, think this is a tune-up run with the Grand Final a little while down the track in the Belmont Guineas, but keep an eye on him.
---
Race 4 – 1:55PM TABTOUCH – WESTSPEED PLATINUM HANDICAP (1400 METRES)
3. Point Taken – 7. Lord Lonsdale – 9. Rulelee – 6. Kolchino
Point Taken was really disappointing in the Westspeed Platinum final. Does like Belmont and will love getting her toe into the ground. The start prior was unlucky not to have beaten Star Present, who won a strong Sky Racing heat last Thursday. Maps for a midfield run with cover from barrier 6, likely to be a huge price and certainly not hopeless if she can recapture some form of old. Could get a big price late on the fair which will get me.
Lord Lonsdale steps out to the 1400m from the 1200m of the Westspeed Final. Drew wide there, settled down last in a big field, didn't really have anything toe him into the race and thought he hit the line into 4th really well (race fastest L200m). Star Present who he hit the line with (who I thought he was the superior run of the two) has since come out and won again so the form in that sense looks good for this, as does his profile as a lightly raced 5yo up against a field of mainly well tried CL3 gallopers. The map is interesting here up to the 1400m, do they chance their arm and roll forward here? Or do they use the longer Belmont straight to try and find some cover midfield (or just worse than) and back him to round them up? Not sure he will be suited by a really wet track if it gets to that point, having looked back through his runs on rain-affected, his wet track form is questionable.
Race 5 – 2:34PM VALE RON SAYERS HANDICAP (1400 METRES)
4. Mosquito – 12. Zephyra – 6. The Velvet Queen – 1. Galactic Storm
Absolutely cracking race for the 3yos.
Mosquito
Really like this 3yo for the Caseys who screams of being a winter Belmont horse. Was the absolute run of the meeting last start behind Hardly Ever. Slow early (has a knack of doing this of late), dropped out the back of the field on the fence, had to check out around 4 pairs of heels to get to the outside into clear galloping room, and on a day where it was terribly difficult to make ground from worse than midfield (really strong on-pace bias), he's reeled off the fastest L400/200m splits of the entire meeting and run a sub 11 sec L200m sectional. Very few horses are capable of doing that. That was also on a rain affected track, so some wet weather will be of absolutely no issue to him. His recent beginning habits are his main hinderance, likely lands 3 back the fence here again needing luck in running, but with the longer Belmont straight to work with, if Turner can extricate him into some clear air, I'm confident he will be going very close. Has been well-supported from a wild (can I say that?) opening price, think you'll see $8-9 about him late in the piece and although his pattern hurts and this is a strong field, I have to be on.
1.5 Units WIN
Zephyra
Getting out to a backable quote to have a chop out Zephyra. Some win by this filly on debut. To round up a field from last in the manner in which she did was special, she's got a blistering turn of foot and ran a very strong maiden figure in doing so. Getting to Belmont should only be of even more benefit to her. She trialled twice on wet tracks prior to the debut run and went super in both, so some sting out of the ground will be of no worry to her either. Carbery, especially of late, has been thriving in the role of riding horses that get back, can find that 2-3 wide moving line with cover, peel and really let down powerfully over the top. She'll get back, along with a few other nice horses, Carbery can pick and choose which back to follow to give her a cart into it and I think she will be the one really flashing hard at them down the middle, a filly on the rise.
0.5 Units WIN
The Velvet Queen went straight to the 1400m fresh in an open 60+ when running 2nd to My Mate. Once she found clear air she really hit the line hard. Bit of a question mark around that form perhaps? Given she's taken most of the straight to gun down Snippagem, who got beaten by Rock Of Kaha last week down in Albany. The draw is a little awkward, there's every chance here that she potentially lands 3 wide, she's not a hopeless beginner she generally leaves the stalls quite well. Still never run a figure better than benchmark in her career to date either, largely I think due to the fact she has got back off very slow tempos, but some food for thought. Up 3kgs at the weights, I'm not happy to, but I'm risking here in a quality 3yo contest.
---
Race 6 – 3:10PM AMELIA PARK HANDICAP (1000 METRES)
3. Go Forward – 4. Silkinize – 7. Premium Choice – 8. She's Enchanted
Most open race of the day.
Hope they really come for Nowhiteflag in the betting to open up some betting opportunities around this brother of Fabergino. I don't really like this race for him because I really query whether he can find the fence given I think he's a complete control freak. There's speed drawn underneath, he's got a tendency at times to miss kicks, from a wide draw if he is remotely slow away I can't see how he finds the top? May end up with egg in face etc etc. but put a line through him completely if he doesn't.
Go Forward is a horse I have plenty of time for for the Gangemi's. 1st up off a really nice trial, shaken up there I think he could have spaced them and although not wanting to look too deeply into trial form, Desert Vixen and Stylax have since come from that trial and won their fresh assignments. Still only 4, only had the 13 starts, maybe we haven't seen the best of him yet. Barrier 12 isn't a huge hinderance, get back type and if Parnham can find that 3 wide moving line, I think he's dangerous. Put up some proper, proper figures last preparation, he may take a run to really come on, but think he's a really nice horse I want to follow this prep.
Thought Silkinize was far from disgraced last Saturday behind It'sarayday in a very strong ratings race, this is actually terrific placement from Harrison. She has raced in predominately higher grade than this for the better part of her last 2 years of racing. She has won in 66+ grade and is well-performed at 72+ level. Here, she drops into a 60+ and after the claim for Bennett gets in with the same weight she carried when she was in a 66+ 2 starts ago. She's won or placed in 7 of 14 starts here at Belmont and is far from hopeless in the wet, maps to not have to get quite so far back here from barrier 4. I don't think she's hopeless and could get out to a mad price late, just wish he had a senior on-board.
Ay Tee Emm was huge last start, Premium Choice won in very slick time and comes here off 7 days, maps for arguably the run of the race and She's Enchanted was a very promising sprinter before some issues led to her spending some time off the scene, recent trial I thought was super. Chances don't end there, really strong, open 60+ scamper.
---
Race 7 – 3:45PM CROWN PERTH HANDICAP (1600 METRES)
5. Atlantis Beach – 7. There's A Chance – 11. Mojo Rhythm – 6. Pambella
Atlantis Beach
A really nice horse on the rise for Cliff Green who meets a field of horses where the vast majority have reached their ceiling. Has had 2 starts this prep in 2 very strong races and has ran super. Last start behind Otheroneson, landed just worse than midfield and on a day where it was incredibly difficult to make ground from back in the field, rattled home for 2nd running some terrific closing sections, a race which rated really very strongly figures-wise too. This does look a messy race on paper from a map perspective, but there are no Otheroneson's here. He's 3rd up, sticks at the mile, O'Donnell doesn't have to get so far off them from barrier 5 here (can be a big ask for him at times), if he can keep him off the fence and out of trouble, I think he wins. He looks so progressive and I've been waiting for him to find his race this prep, think this is it.
2.5 Units WIN
Race 8 – 4:20PM PKF – ROMA CUP (1200 METRES)
2. Elite Street – 13. Notorious One – 11. Comfort Me – 4. Red Can Man
What an edition of the Roma Cup.
Elite Street was just outstanding in winning the Northam Stakes in a smidge under track record time having been strung up between horses until halfway down the straight, now meets them all better at the weights and is a proven G1 star. However, does a really wet track take a spring out of his step? That is the big unknown you are gambling in if you are keen to take the shorts about him, depending on how wet the track is. If we end up on a drying soft 5, I suspect the train will roll on.
Red Can Man maps a 10/10, and highlighted his star quality in his own right with his run in the Northam Stakes. Another with a few little question marks on a genuinely wet track, but he's more than capable getting the cart up on the back of Indian Pacific, who will be absolutely tickled pink by the fact there is no swervin Merv' here.
Notorious One is a nutcase, but just has this star quality aura about him? Grows an extra 6 legs on anything rain affected and the scary part is, maybe there is more to come with him?
Although disappointing fresh, I still can't get Comfort Me's trial prior to that run out of my head, he's one of the best horses we have here in the state and with some luck in running from 13, he will go around a massive, massive price and I'll be more than happy to throw a few sheckles his way, he's well and truly one of mine unashamedly.
Cup Night loomed ominously at Northam before peaking a little late, I still think with any sort of luck he would have run a drum in last year's Winterbottom and with Bernie Miller having openly said he missed a trial with a slight set-back, taking some improvement he is dangerous from that 3 wide moving line peeling to the middle of the track.
The quality of this race is highlighted by the fact Samizdat, a G1 performed and G3 Asian Beau/Belmont Newmarket winner fresh over this track and distance last prep, is $34. For a horse who races best fresh, laps up any rain and loves the wider expanses of Belmont, that is a big price.
I could go on longer but what's the point, it'd just be waffle you already know, what an absolute belter 70 seconds we are in for.
Race 9 – 4:55PM ROCK MAGIC HANDICAP (1200 METRES)
7. Mercanto – 1. Puli – 2. Secret Plan – 10. Gunmetal Grey
Speed on-top of speed here to end the day in a race where I have no real conviction.
Think it sets up nicely for a horse that camp on them with a turn of foot, and Mercanto fits that mould really well. 1st up run was a pass mark, gets to a Belmont 1200m in a very suitable race and you can bet that Brad will be weaving his way through some traffic and flashing very hard at them late. In saying that, some traffic may be unavoidable where he is drawn.
Puli will be there a very, very long way, thought the trial was the best of his career and gets conditions very much to suit, despite the pressure he will encounter he will never pack it in.
Secret Plan is the best horse in the race, I have been sucked into too many apprentices on get-back sprinters over the past 12 months (what's the definition of insanity?) and although it would not surprise me one bit if he blouses them here in a race that funnily enough very much suits him, he can win at sub $3 with an apprentice on without me.
---
Staking Plan
Race 3 Devoted 3 Units WIN
Race 5 Mosquito 1.5 Units WIN/chop out Zephyra 0.5 Units WIN
Race 7 Atlantis Beach 2.5 Units WIN
7.5 Units Staked. Good luck all if following.
---
Fill In The Form Below T0 Receive Our Tips Straight To Your Email Each Week
For FREE!