October 6, 2022, Thursday
FREE: Belmont Selections: Saturday 13th August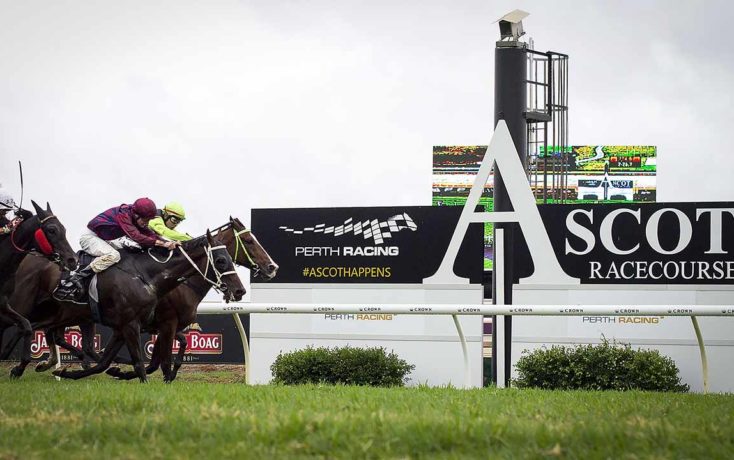 Plenty of rain forecast for today's racing in the west, with the track currently a soft 6 and dark clouds above. Strong winds could also have some sort of a say on the pattern of the day, with the feature the Belmont Newmarket.
---
Race 1 – 11:44AM TABTOUCH WESTSPEED PLATINUM HANDICAP (1400 METRES)
5. Castillo De Lago – 7. Currimundi – 1. Ginger Baker – 6. Forever Dreaming
Thought this looked a nice set-up for Castillo De Lago 2nd up. Set a strong tempo resuming at the 1400m, that race has since produced Multinational (2nd to Phanta, which is the best formline in the state at the moment, Mr Mt Walker a subsequent winner and Benji's, who really should only add to that list at Northam today). Will have come on from that first up run with it under his belt, maps to get a relatively soft lead once again here in his favoured role and I really like the way Knuckey is riding front runners at the moment, think he is also starting to hit some form. Back in grade, leads, fitter, ticks a few boxes in the opener. Each way all day.
Currimundi main danger, good win back and wide on a bog track at Pinjarra, only a CL1 but not a lot went right, Shooter rides the box seat better than anyone and he looks progressive.
Forever Dreaming comes through 3yo Saturday form when finishing hard from the tail to run 2nd behind Probity. Was entitled to finish off well in that race given the tempo that was set, but she also certainly has improvement to come. She will provide a good line into the strength of that Probity form later in the day.
View TOPSPORT Racing Markets Here!
---
Race 2 – 12:23PM FREE ENTRY TO BELMONT PARK PLATE (1000 METRES)
6. Baby Paris – 1. Revitup – 4. Trespassing – 2. The Great Hoya
Baby Paris
Gee there is some proper speed on here in what is going to be a hot 1000m sprint for the new season 3 year olds.
Baby Paris resumes here having been one of the most impressive 2yos we saw last season.
On debut (after being a wild drifter in betting from $2.25 out to $4.40) set a strong tempo, was headed in the straight, before kicking back to win going away from them, while in her most recent run in the Karrakatta she loomed like the winner having been pushed out 3 wide passing the 600m and was only run down by one of the best 2yos in Australia, with over a length back to the 3rd horse. Recent 400m jump out was very sharp and actually don't mind the draw for her here, Knuckey has the option to park her in behind what looks a very hot speed and bring her out to the middle once they straighten. Gets 3.5kgs on Revitup, I think she's a very nice filly and can take care of these 1st up. $2.60 my bet price given the potentially sticky gate, she has class, wait to play late.
2.5 Units WIN @$2.60+ BSP
Revitup continues to be the most well-placed horse in the state. Showed a durability last start we didn't know she had, after stepping slow made to take a sit and still good enough to go straight past them, albeit on the right part of the track along the cutaway for that day. Will likely have to do it in similar fashion here with the amount of speed drawn underneath her, I'm not sure she can get across the way she has been jumping and Jeanella (who ran 2nd to her last start) went awful last weekend.
---
Race 3 – 1:03PM AMELIA PARK HANDICAP (1000 METRES)
7. Timely Outburst – 6. Vane Tempest – 2. Long Beach – 3. Comes A Time
Really tough race to dissect and a map with a lot of uncertain aspects to it.
Does Long Beach with the apprentice really kick up from 1? Can Holly cross? Does Gemma's Son step? Real uncertainty regarding where a number of these land.
I think the most "sure" aspect of it is Holly on Timely Outburst most likely crossing them to lead.
Comes here off a 6 week freshen up, does her best racing fresh and although the Pads going on are a big concern, she has raced well in them before. At this stage of her career, I really think the 1000m is her go, she's 4/5 over the trip, gets in on the minimum with a very light weight and if she is able to cross Long Beach, I think she's the one to beat.
Gemma's Son is 1st up no trial for a new rider, if he jumps he grabs 1×1 and likely posts Comes A Time, who was an oustanding recent trial and looks to have come back superb, out 4 deep with 60.5kgs. If he steps slow, Comes A Time can likely grab the one out, one back and from there looks the one that can run down Timely Outburst.
Long Beach was a monstrous run fresh when less than 1L adrift of Elite Street and Graceful Girl last prep, but the recent trial on the wet track the wheels (to me) looked to really spin a bit? Gut says this horse is much better on top of the ground.
Vane Tempest with the Pontiff is also dangerous 3 deep with cover blending into the race, racing super.
View TOPSPORT Racing Markets Here!
---
---
Race 4 – 1:43PM CROWN PERTH HANDICAP (2100 METRES)
8. Alimentaria – 4. Flower In The Wind – 5. Overthought – 6. All Man
View TOPSPORT Racing Markets Here!
---
Race 5 – 2:23PM DEVIL'S LAIR HANDICAP (1600 METRES)
2. Big Screen – 3. Vital Flirt – 4. Classic Rogue – 5. Inflation
Big Screen
On a difficult day for a best bet, we'll go with a horse that I think brings the right form and finds a really suitable race shape in the form of Big Screen. The right form into this race being, 3rd behind Ginger Flyer and Savage One and 3rd behind Ginger Flyer and The Velvet Queen, a lot of these horses he faces here are Westspeed Platinum horses, I just don't think that form is anywhere near as strong as what he brings. 4th up, 3rd run at the mile for the prep, rock hard fit and with the key scratching of other key speed horse That's Funny Az, SOD can really kick him out to cross to the fence. I suspect they'll be happy to trail him on Inflation, but if Big Screen is able to roll to the top and control here cheaply, I think they will be in a world of hurt trying to run him down, very keen.
3.5 Units WIN
View TOPSPORT Racing Markets Here!
---
Race 6 – 3:03PM GLENROY CHAFF HANDICAP (1000 METRES)
6. Cash Away – 4. Ghost Who Walks – 5. State Of Power – 7. Olga Louisa
Another 1000m scamper that looks to have cracking tempo, with Olga Louisa drawn underneath Sockoff. They will chop at each other out in front and think that could set it up for something coming from behind them.
Ghost Who Walks and State Of Power both come through the same form race, with State Of Power taking the honours there for the superior run of the two, however Ghost Who Walks gets a 3kg swing in his favour on that effort, which wasn't overly inferior.
Sockoff a very good win last Saturday, really strong figures and think we now know the key to this horse is a wet track. Does have more added pressure here in the form of Olga Louisa drawn underneath here, but if the heavens do really open on Saturday that will suit her down to the ground.
Cash Away brings intrigue, had absolutely no right to win up the straight at Pinjarra 1st up when doing everything conceivably possible wrong in the run. Has a turn of foot, very lightly raced and only improving, Johnston Porter the perfect hoop for this horse.
---
Race 7 – 3:40PM HAPPY 50TH BIRTHDAY DANNY KAIN HANDICAP (1400 METRES)
6. Multinational – 7. Probity – 4. Brooklyn Pier – 5. Buster Bash
Multinational
Everything Phanta touches turns to gold at the moment, and I see no reason to hop off that formline now through Multinational. Punched the breeze last Saturday outside Phanta in a race run 8L faster than 66+ class average and was still the 2nd fastest L200m split of that race and although he steps up in grade, this race is no stronger. Buster Bash putting the hammer down could be the fly in the ointment, however he is still building into his prep and think 1400m isn't the distance they will really want to attack with him, as a result this should allow Multinational to get across from barrier 9 fairly cheaply. Horse in form, backs up off the 7 days, comes through a very strong race, to me looks one of the harder horses to beat on the day.
2 Units WIN
Probity is a legitimate danger, arguably wins by 4-5L if he gets out earlier last time we saw him in a Saturday 3yo handicap. They went unbelievably hard in that race however and those up front completely stopped which did set it up for something coming from the tail. Still have a few questions marks around what he has beaten in his past two but you can't deny winning form is good form, gets through all conditions, Lucy rides him well and certainly the testing material.
View TOPSPORT Racing Markets Here!
---
Race 8 – 4:15PM FURPHY – BELMONT NEWMARKET (1200 METRES)
4. Hot Zed – 5. Resortman – 7. Eeyore Wayz – 10. Staralign
Already well-supported, Resortman was a super, super win in the Bolton 3 wide punching the breeze and still strong enough to get up to win. A very deserving favourite, however, I am always a little wary diving back into horses off a real gut-busting, tough win. Going back through his form, his best runs have been outside horses punching the breeze or coming 3 wide from the tail
Drawn an inside gate here, he's also a horse that has a tendency to be slow away at times, if he is a little tardy out of the machines on Saturday, that could leave McGruddy in some unwanted traffic in between horses, which definitely does not suit this horse.
Hot Zed gets a 1.5kg swing in his favour here, trust with me that he will jump and land in a terrific spot from barrier 2, at the longer odds here for me, he has more appeal, I really don't think at their best there is anything between the two.
View TOPSPORT Racing Markets Here!
---
Race 9 – 4:55PM PAUL TAYLOR HANDICAP (1200 METRES)
7. Holy Ghost – 2. Puli – 4. River Rubicon – 8. Ain't No Other Man
---
Staking Plan
Race 2 Baby Paris 2.5 Units WIN @$2.60+ BSP
Race 5 Big Screen 3.5 Units WIN
Race 7 Multinational 2 Units WIN
8 Units staked across 3 races, good luck if having a bet.
View TOPSPORT Racing Markets Here!
---
Fill In The Form Below T0 Receive Our Tips Straight To Your Email Each Week
For FREE!