Flemington Preview: Sirius Suspect Returns To Happy Hunting Ground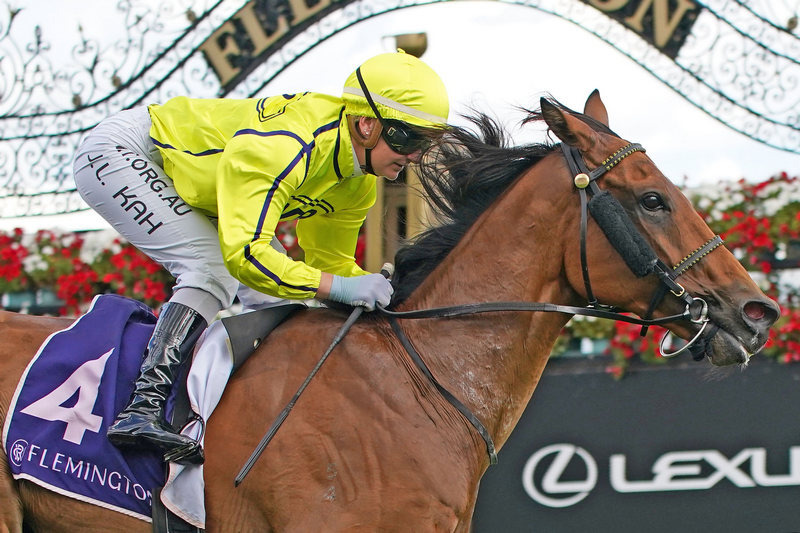 Last year Flemington straight track specialist Sirius Suspect failed in the Aurie's Star Handicap (1200 metres) but his trainer Saab Hasan believes he's ready to make amends this year.
---
Hasan though said it's a much more relaxed horse who will face the starter in the Group 3 Aurie's Star Handicap event at Flemington on Saturday due to being in a better place physically and also mentally.
Hasan transferred Sirius Suspect from his Flemington stables to his new country training property at Tabilk (north of Melbourne) 11 months ago and said he had thrived there.
"He's a different horse. He wouldn't relax at Flemington but here he gets out in a paddock every day and he's a much more relaxed horse," Hasan said.
---
---
At his last start Sirius Suspect returned to the winner's circle for the first time in 18 months with a comfortable win in the All Victorian sprint Final over 1200 metres at Flemington on July 2.
That victory took his record at Flemington over 1200 metres to 12 starts for four wins, a second and two thirds.
After that win Hasan sent Sirius Suspect to the paddock for what was going to be a three-week spell but he did so well in the first week, he said he had to put him back into work.
"He put on 10 kilos in that week. The old trainers used to say a week's spell is equivalent to three weeks spell anyway as each day is worth three days," he said.
Hasan said Sirius Suspect had had a couple of good gallops at Seymour recently and although he had pulled up "a bit big" that didn't worry him.
"I say he's a tick over 90 % right but that's how he tends to run his best races anyway."
Hasan said his last start Flemington win worked out perfectly as they had a plan to take a sit behind the leader Savatoxl which worked out perfectly for them.
"I don't think it will work out as well on Saturday for Ethan Brown as Sirius will probably have to lead. As he's got older though he's relaxing more in his races. Hopefully, we can dictate the speed and the tempo and they'll have to run him down," Hasan said.
---
---
Hasan said Brown, who had ridden him at his past two starts, had a good understanding of the sprinter.
"Even though he's eight he's in great condition and having him at the farm has really been a big help to him as he can get out in the paddock each day," he said.
Hasan said he would continue to race Sirius Suspect over the spring carnival.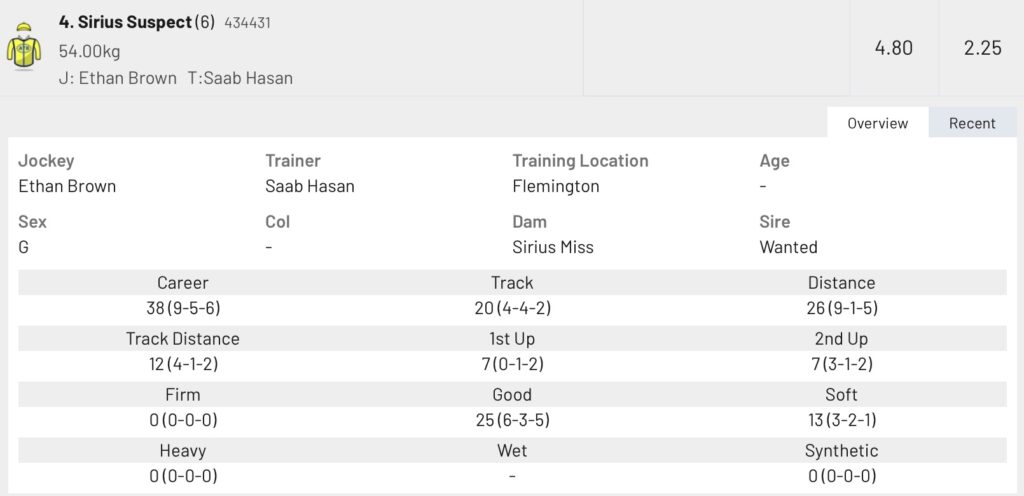 ---
FILL IN THE FORM BELOW TO RECEIVE OUR RACING NEWS & TIPS FOR FREE!