December 1, 2021, Wednesday
Five greatest moments at the Bellerive Country Club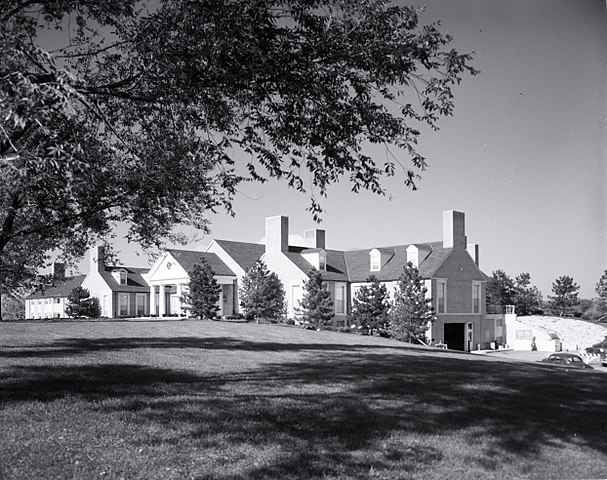 This past week it was announced that the Bellerive Country Club in St. Louis, Missouri will host the 2030 Presidents Cup according to Josh Berhow of golf.com. The United States won the last Presidents Cup in 2019 in Melbourne, Australia, by a narrow score of 16-14. Here are the top five golf events that have ever taken place at the Bellerive Country Club.
5) 2004 United States Senior Open–In the fourth major of the Champions Tour 17 years ago, Peter Jacobsen shot a four round score of -12 to beat Hale Irwin by a stroke. Interestingly, it was one of two major titles Jacobsen won on the Champions Tour and in both events he beat Irwin by a single stroke. Jacobsen also won the 2005 Ford Seniors Players Championship.
4) 2013 Senior PGA Championship–Eight years ago Koki Idoki of Ibaraki, Japan became the first Japanese player to win a Champions Tour major in his career. Coming off a five stroke deficit after round three, he ended up shooting a score of -11, and beat Americans Jay Haas and Kenny Perry by two strokes. This past April,  Hideki Matsuyama became the first Japanese golfer to win one of the four primary major events in men's golf when he won the Masters.
3) 1992 PGA Championship–Two decades ago, one of the biggest sporting moments in Zimbabwe sports ever took place as Nick Price won his first of three major titles. He shot a four round score of -6, to defeat Americans John Cook, Jim Gallagher Jr, and Gene Sauers, along with England's Nick Faldo by three strokes. Price would go on to win the 1994 British Open and 1994 PGA Championship.
---
---
2) 2018 PGA Championship–Over a three year time period from 2017 to 2019, you could make the argument that Brooks Koepka of West Palm Beach, Florida was the most clutch golfer in the world in major events. He won four major events including the 2018 PGA Championship at Bellerive, where he beat Australia's own Adam Scott by two strokes. Koepka also won the 2017 and 2018 United States Open, and the 2019 PGA Championship.
1) 1965 United States Open–In the 1960s, three golfers were simply ahead of everybody else–Americans Jack Nicklaus and Arnold Palmer, as well as South Africa's Gary Player. At the 1965 United States Open, Player won his fourth of nine major titles for the only U.S. Open win of his career. He defeated Kel Nagle of North Sydney, Australia by three strokes in an 18-hole playoff. Player won the title despite shooting a four round score of two over par after the first 72 holes, and one over par in the playoff.
---
Fill In The Form Below To Receive Our Golf News Straight To Your Email For FREE!