February 23, 2020, Sunday
Does Donald Trump's support for Pete Rose improve his chances for the Hall of Fame?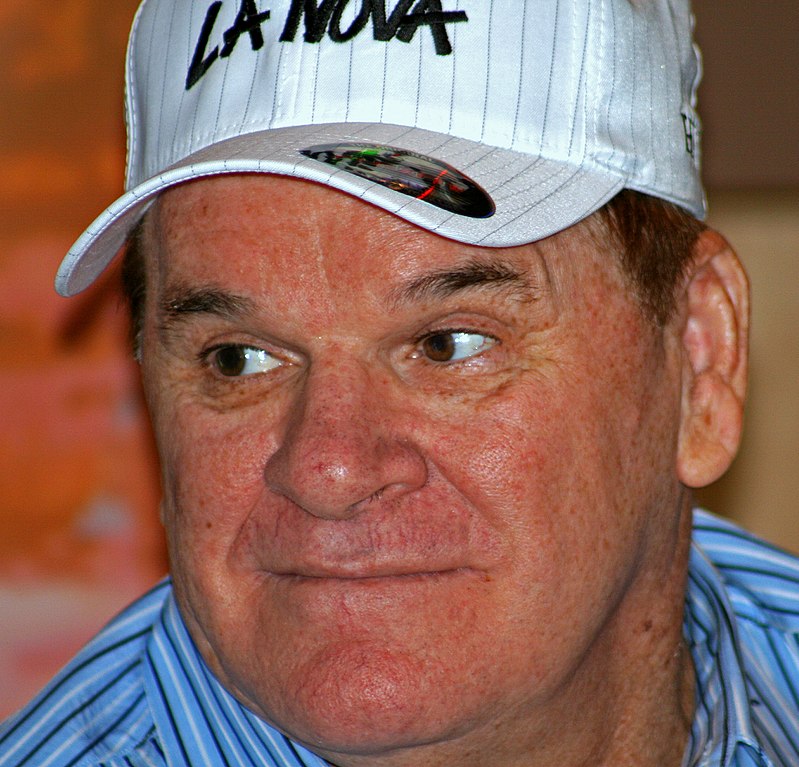 We all know that Pete Rose bet on Major League Baseball games while managing the Cincinnati Reds. Thirty-one years ago this was the biggest news not only in MLB, but in all of sports. Eight days after announcing that Pete Rose would be banned from Major League Baseball in 1989, Bart Giamatti (the Major League Baseball commissioner at the time) died of a heart attack. At the time of Giamatti's death, there was a feeling by many that Rose would never be reinstated.
The fact that Rose was banned from being employed by a Major League Baseball team was significant. Due to the ban, Rose never got a chance to be inducted into the National Baseball Hall of Fame and Museum in Cooperstown, New York. Does he deserve to be there?
From a statistical standpoint, the answer is simply, yes. Rose was a 17-time all-star, three-time World Series champion (twice with the Cincinnati Reds and once with the Philadelphia Phillies) and Major League Baseball's all-time leader in hits with 4256.
However from an integrity standpoint, the answer is simply, no. Rose crossed the line in terms of appropriate conduct as an employee of a Major League Baseball team. According to ESPN in 2015, Rose not only bet on Major League Baseball games as a manager, but as a player as well.
Now Rose is getting support from Donald Trump. Yes, the American president who almost became impeached last week but was acquitted. According to the most powerful person in the United States, Trump tweeted "Pete Rose played Major League Baseball for 24 seasons, from 1963-1986, and had more hits, 4,256, than any other player (by a wide margin). He gambled, but only on his own team winning, and paid a decades long price. GET PETE ROSE INTO THE BASEBALL HALL OF FAME. It's Time!"
It will now be interesting to see if Hall of Fame voters listen to Trump. Does voting for Rose's reinstatement make you a republican or are there enough voters who are democrat and despise Trump so much that there is no way they would vote for Rose? Does Trump's endorsement hurt or help Rose's chances?
Getting Rose into Cooperstown is extremely complicated. He would have to get on the ballot and get the support of enough voters who have the quality of forgiveness. It also makes things awkward when there are other players in recent times who were involved in the steroid scandal from over a decade ago, and have been ostracized by voters as well. Time will tell. At this time, my gut says Rose's induction into baseball's most coveted building will not happen anytime soon.