September 22, 2020, Tuesday
Dodgers notified Nationals of Astros sign stealing scheme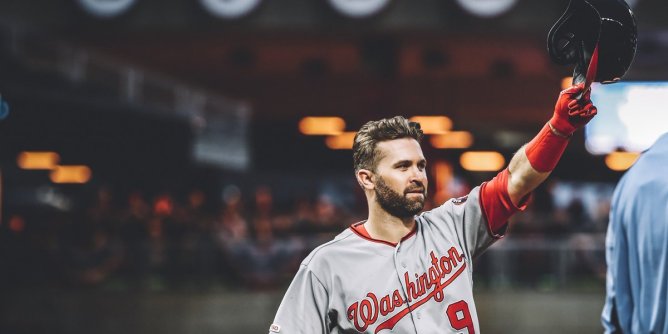 According to Steve Henson of the Los Angeles Times, the Los Angeles Dodgers notified the Washington Nationals of the Houston Astros sign stealing scheme. What the Dodgers were able to provide the Nationals obviously helped Washington, as the Nationals won all four games at Minute Maid Park in Houston, Texas, during the 2019 World Series.
In being notified of the Astros scheme before hand, the Nationals pitchers had the signs on the inside of their caps. The Nationals catchers also had the signs on their wristbands. Washington altered the way they communicated with each other so they could fool Houston, and developed a complex system of rotating signs.
One player who played an integral role in this process was Nationals second baseman Brian Dozier of Tupelo, Mississippi. Dozier was with the Dodgers in 2018 when they went to the World Series and lost to the Boston Red Sox. During his one year with Los Angeles, Dozier obviously made friends with the Dodgers, as he was notified by Los Angeles players of their suspicions prior to the 2019 World Series of what happened to them in the 2017 World Series.
Ironically it has also been reported that it was not only the Dodgers who notified the Nationals of the cheating scandal. According to Jackson Thompson of 12up, Boston Red Sox manager Alex Cora notified Nationals manager Dave Martinez of the scheme.  Cora was the Astros bench coach when they won the World Series in 2017 and was subsequently fired by the Red Sox last month for his active role during the Houston scandal.