September 26, 2020, Saturday
Astros stars try to apologize for cheating scandal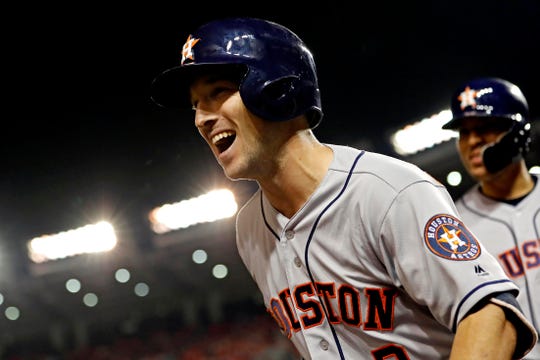 The Houston Astros tried to apologize for the cheating scandal that has rocked the baseball world over the last month on Thursday. A few Astros players addressed the media, but as Stephanie Apstein accurately pointed out in her article for Sports Illustrated, they "still swung and missed".
The confusion in the press conference occurred with Astros owner Jim Crane. Initially he stated "our opinion is that this didn't impact the game." Then he stated, "I didn't say it didn't impact the game."
We do not really know at all what Crane actually meant or the spin the Astros are trying to put on this, and he is the Astros owner. Astros outfielder George Springer stated "we are all responsible," and Astros third baseman Alex Bregman stated "no one out us up to this." However Crane continued to puzzle those who were listening by stating, "the leaders enabled, condoned and did not stop those actions that happened."
If the players are not blamed for what happened, why was former Astros outfielder Carlos Beltran mentioned in the commissioner report for wrongdoing and why is he still not the manager of the New York Mets?
The Astros players seemed to know what was going on, but at the same time are agreement that they should not be punished further. Houston is already losing draft picks over the next two years, and some believe they should lose something more–specifically the 2017 World Series title that they won over the Los Angeles Dodgers. This story is simply not going away anytime soon. It is the biggest baseball story of the year and do not be surprised if there are more penalties (specifically related to the Boston Red Sox) over the next month.